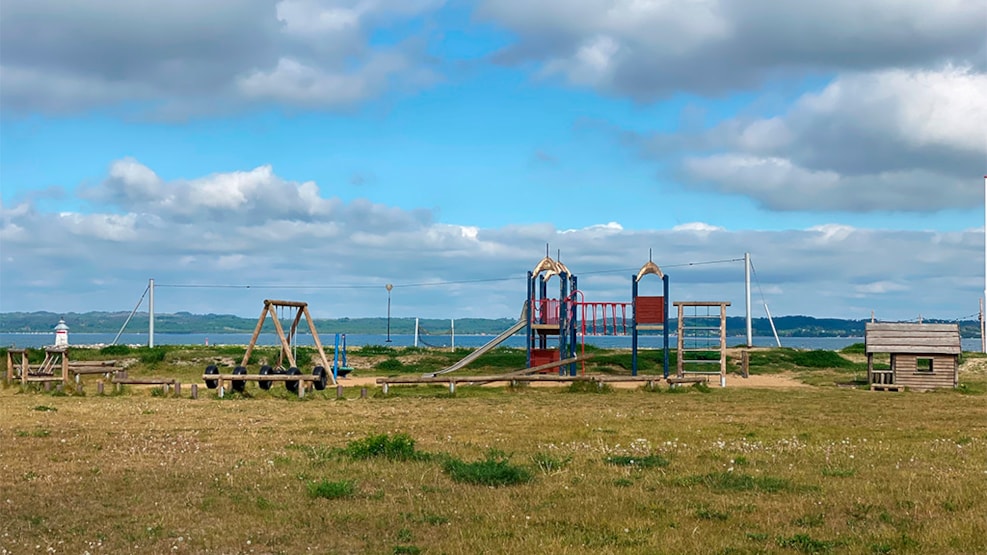 The playground Horisonten
The playground "Horisonten" has plenty of activities for your child - big and small. There is a super zip line, climbing tower, swings, and much more - and it is located right by the water in Ebeltoft.
The playground Horisonten is located on Strandvejen with a sea view towards Ebeltoft. In addition to a large playground with a zip line, swings, climbing tower, and more, there are also tables, benches, sand, water, and a fantastic view.
Horisonten in Ebeltoft is a public playground and a cozy place to stay with lots of activities for the whole family.
Activities
There may be various activities at the playground during the summer - so stop by - you are always welcome to take part in the experiences.
See what others are sharing on Instagram