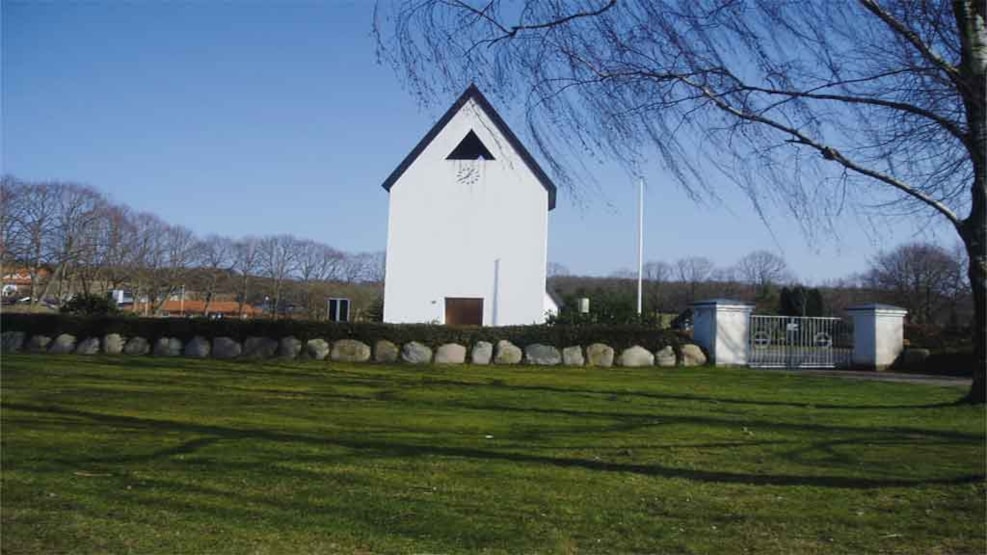 Pindstrup Church
Pindstrup belongs to Marie Magdalene parish, and over the centuries residents have had to walk or drive the long way to the parish's beautiful medieval church in Marie Magdalene.
In the early 20th century, Pindstrup became a fairly large city, which was linked to the foundation of the Bog-holding.
With this in mind, it was natural for Pindstrup to wish to have their own church, and initially, an old mission house was converted and consecrated to a temporary church in 1949. The completed church, however, was not completed until April 1968. Architect CF Møller has designed Pindstrup Kirke.
The church is traditional with its design of ship, choir, and a tower, but it is also a modern building constructed of concrete blocks and covered with cedar shingles.
Bicycle friendly road churches: here the bike can be parked, you can get your water bottle filled and a bicycle pump is available.