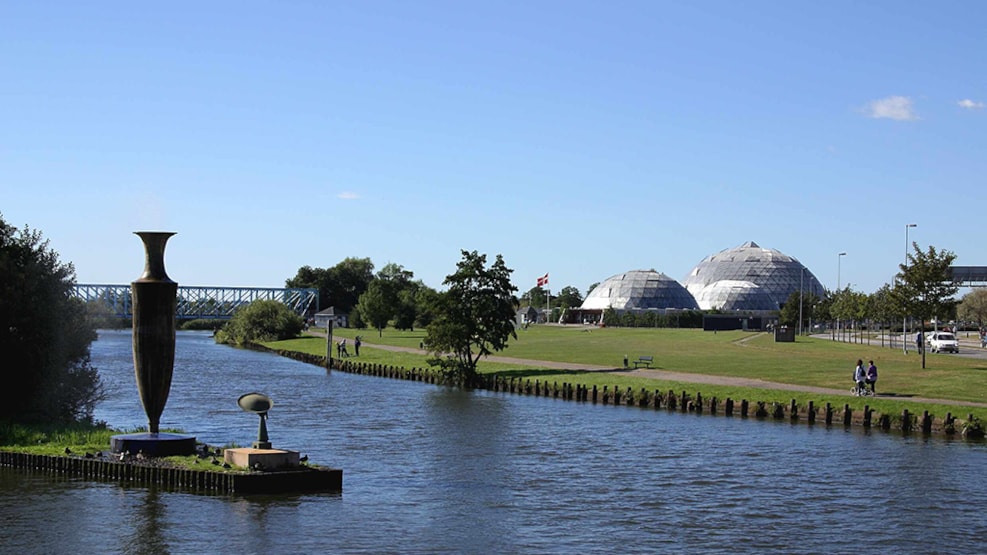 Paddle Down the Gudenåen Stream: From Bjerringbro to Randers
Gudenåen from Bjerringbro to Randers is a lovely stretch of the stream that is perfect for children as well as visitors who are not yet particularly familiar with spending time on the water.
The distance from Klostermølle to Silkeborg is app. 30 km.
Find out more about facilities along Gudenåen on a map.
A Stretch of Stream Perfect for Children
Paddling from Bjerringbro to Randers on the Gudenåen stream, you are in for a real treat. Here, Gudenåen is wide, beautiful, and without a lot of bends. This makes the stretch absolutely ideal for children and water novices.
Furthermore, the current is quite strong there which will help you move forward faster.
A Serene Sail Surrounded by a Rich Bird Life
Sailing down the northern part of Gudenåen is absolutely extraordinary. This end of the stream is not quite as busy as other stretches along it. You will meet powerboats here, but they are not allowed to go as fast as they can on the lakes. Gliding through the water from Langå to Randers will give you a genuine sense of being on a river. The original landscape in the surrounding meadows have been re-established, and the bird life there is incredible; you may even get to see the sea eagle.
Accommodation Along the Way
Your options are many when you are looking for accommodation along the way. Spend the night in primitive quarters at one of the campsites. Camping grounds are situated app. one day of paddling apart, just as you will find several Bed & Breakfasts. The train that stops in Bjerringbro, Ulstrup, Langå, as well as Randers makes it quite easy for you to return to your point of departure.
Have a Well-Deserved Break
5 km outside of Randers, Gudenåen joins the stream of Nørreåen, and here, Fladbro Kro inn offers delicious lunch, coffee and cake, or perhaps an exquisite dinner.
Distances
The average distance covered in a day is between 15-20 km. This takes about 4-5 hours plus you need to include breaks along the way. Expect a speed of app. 4 km per hour.
Bjerringbro – Ulstrup Bro: app. 10 km.
Ulstrup Bro – Amtmand Hoppes Bro (Langå): app. 9 km.
Amtmand Hoppes Bro (Langå) – Nørreåen/Fladbro: app. 9 km.
Nørreåen/Fladbro – Randersbro: app. 5 km.
See what others are sharing on Instagram