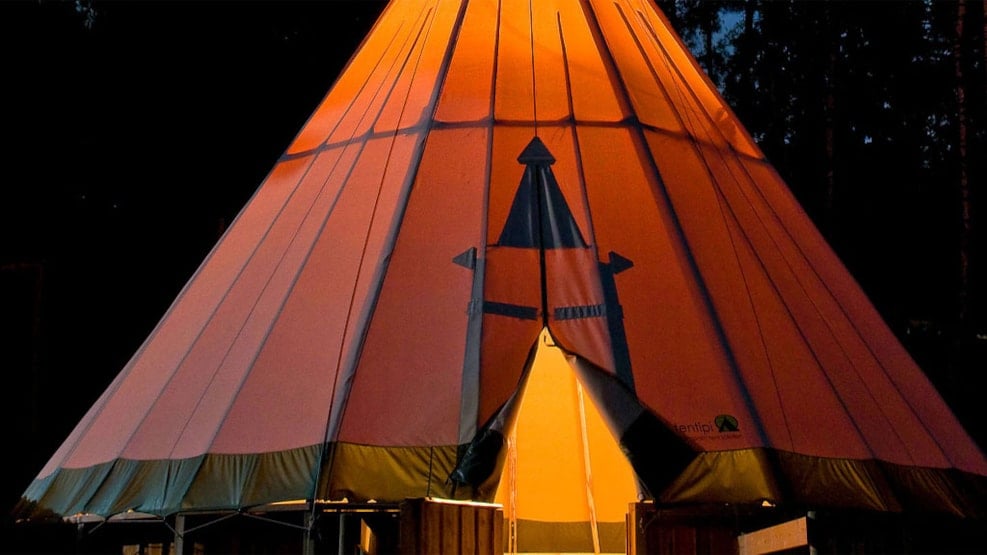 Overnight stay in Skandinavisk Dyrepark
Camp in the park and sleep in the animal world with your family, class or friends! In Skandinavisk Dyrepark you can sleep in a tent or spend the night in shelters.
When visiting Skandinavisk Dyrepark you get a unique possibility combining the animal park with guided tours and a sleepover.
In Skandinavisk Dyrepark you have the possibility to sleep in a Lavvu which is an authentic Sami tent. The tent is similar to a big tipi and it fits about 30 people.
If you love being outdoors you should consider sleeping in shelter. One shelter fits up to 8 persons.