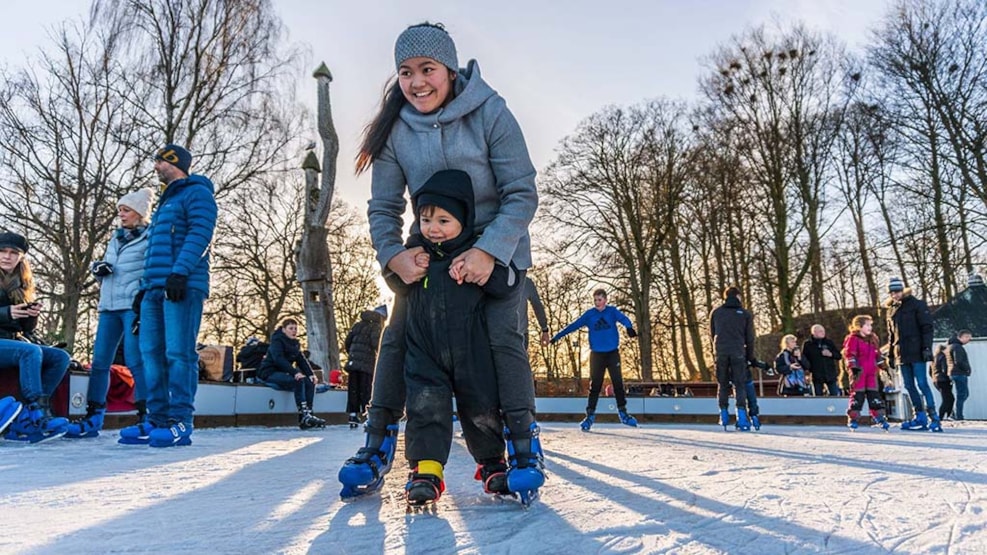 Outdoor ice skating rink in Viborg
Get into the Christmas spirit, enjoy yourselves, and have lots of fun together at the ice rink at Borgvold in Viborg - a cozy trip for the whole family.
Bring the whole family for a day filled with fun at the Ice Rink on Borgvold in the center of Viborg.
If you bring your own skates, it's free to use the ice rink, and the ice is maintained by an ice machine that operates at least once daily.
You can also have your skates sharpened, and all rental skates are sharpened to ensure they are fast on the ice.
Skate Rental - Opening Hours
Monday to Friday: 3:00 PM to 8:00 PM Weekend: 10:00 AM to 6:00 PM
Skate Rental Prices
Adults/Children: 40 DKK Sharpening of personal skates costs 50 DKK.
See what others are sharing on Instagram