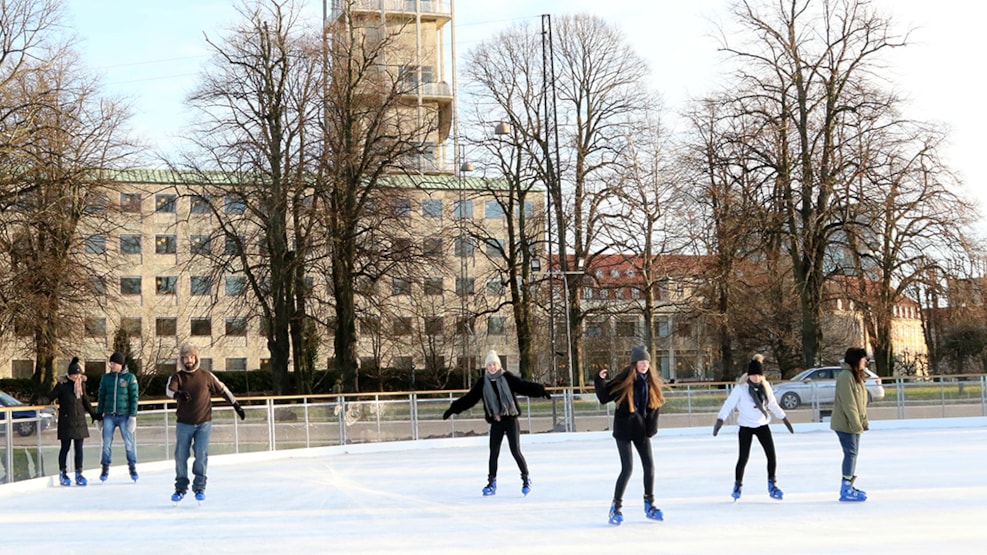 Outdoor ice skating rink
The outdoor ice rink in front of Musikhuset Aarhus is reopening again this year, so get your skates out and get ready for a spin on the ice with friends, family, and many other wonderful people.
During the wintermonths the ice-skating rink is open every day of the week so gather your family and enjoy a beautiful winters day on the ice - right in the center of Aarhus.
Rent your skates
Using the skating rink is free of charge. You can either take along your own skates or rent a pair for DKK 50 at the rink. 

Read more about the skating rink and find out more about renting skates here. (the site is in Danish)
The skate rental is open every day of the week.
See what others are sharing on Instagram