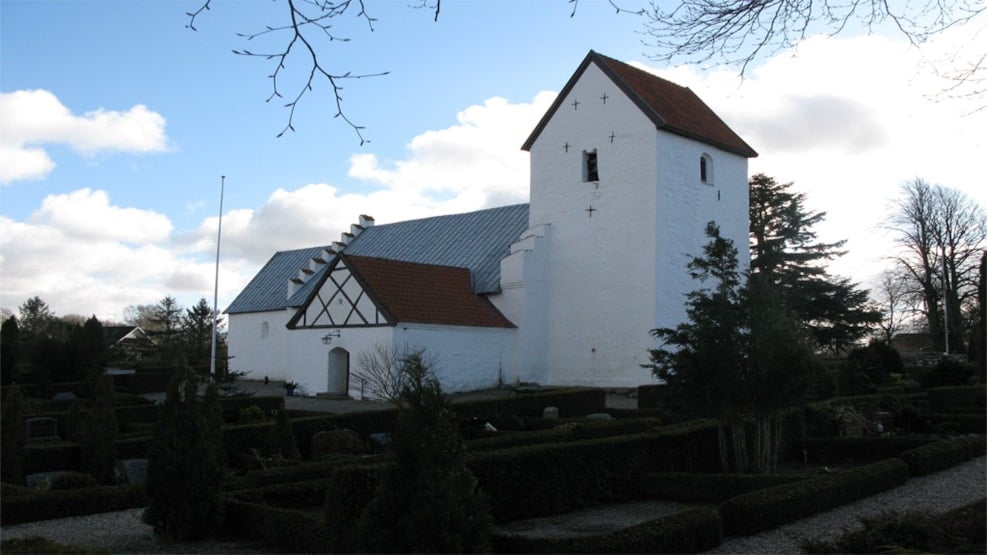 Øster Alling Church
Eastern Alling Kirke - St. Karens Kirke - was built in the 1100s, initially with choir and ship; not long after, the tower was added.
 It is believed that here too, as is the case in most parishes, there used to be a wooden church. There is evidence to suggest that the choir and ship of the present church are not built at the same time; Among other things, the timber over the two rooms is marked differently and oldest is the timber above the ship.

The Reformation in 1536 left its mark, also in the form of alterations to the church building, however, the porch is probably built before this time; it's erected around the women's entrance - the north door. Normally, it was the men's door to the south that was preserved, but here you have chosen the entrance that is most easily accessible to the people of the city.
Open between 8-16
If you want to know more about the churches and the events, you can follow this link http://www.kirkudjurs.dk/