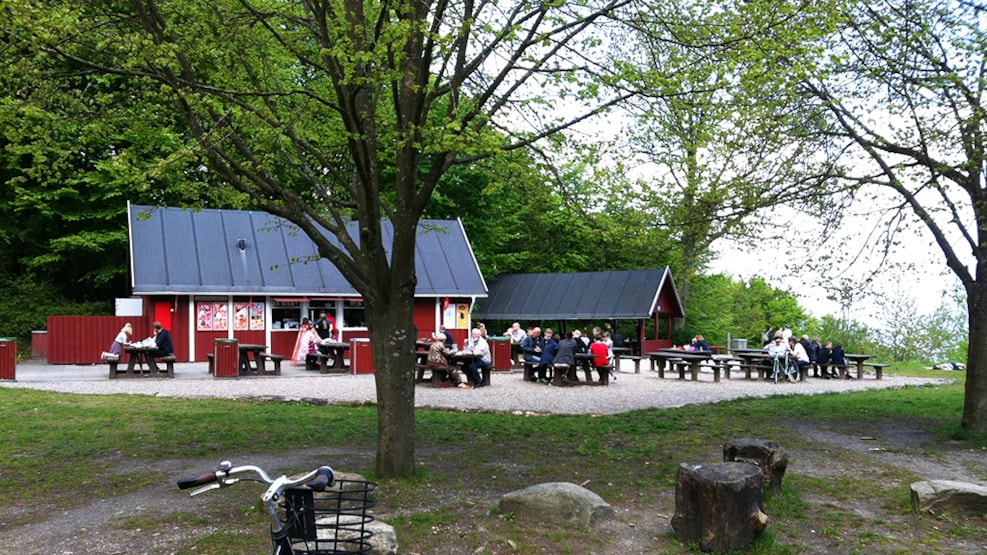 Ørnereden
Take a break and enjoy your food at Ørnereden nature centre. This area is in the woods south of Aarhus, with a covered space with tables and benches where you and your family can sit down and enjoy your own food. 
Ørnereden is also the perfect place for playing children who wants to play ball games while Mum and Dad finish their meal. At Ørnereden there is also a kiosk, where you can buy snacks and ice-creams, for the little hunger. 
Ørnereden nature centre is situated right next to the woods and the beach below, so bring mum and dad along for a fun exploration. In summer it is wonderful to dabble your feet in the water at the beach.
Fun playground
Ørnereden has an exciting adventure playground, inspired by the prehistoric ocean. The play items are scattered around in the playground inviting you to go exploring it.