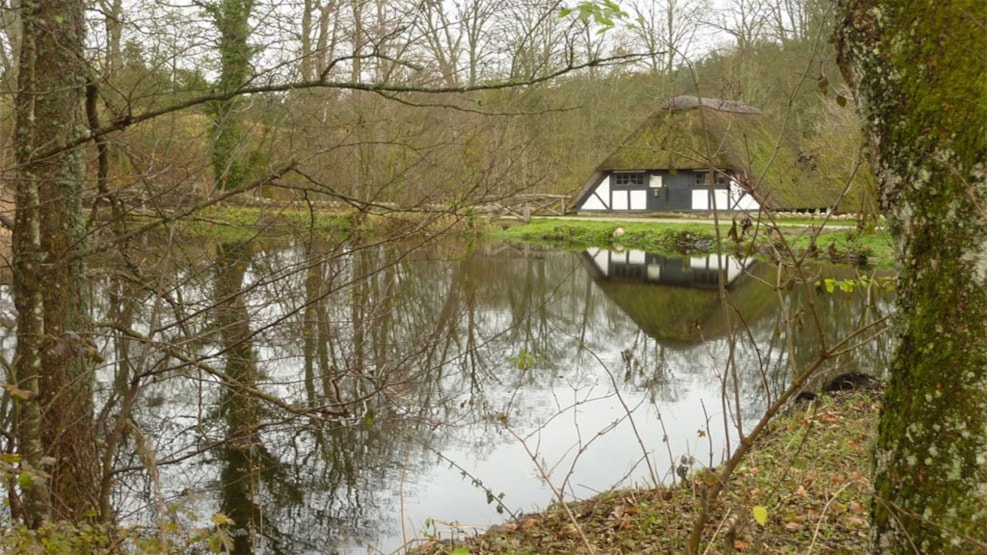 Ørnbjerg Mølle
Ørnbjerg Mølle has been in the forest by Ulstrup stream since the 16th century. The current building by the mill is from 1833 and the mill was in use until the end of the 1950s. 
Today there is a small museum at the mill where you can read about the life around the mill through the ages. 
There are nice walking trails in the surrounding area, where you can discover a varied nature along the stream and plenty of birds. See a map here (in Danish)

Ørnbjerg Mill turned into a sad story. In 1946 a turbine was installed, and most of the old mill was destroyed. In 1960, with Dir. Stenz's acquisition of the mill, they tried to put the pieces together again. Miraculously most of the old wheels had survived, and they actually managed to get an intact watermill out of the remaining parts – for the re-opening on November 10, 1971. 
See what others are sharing on Instagram