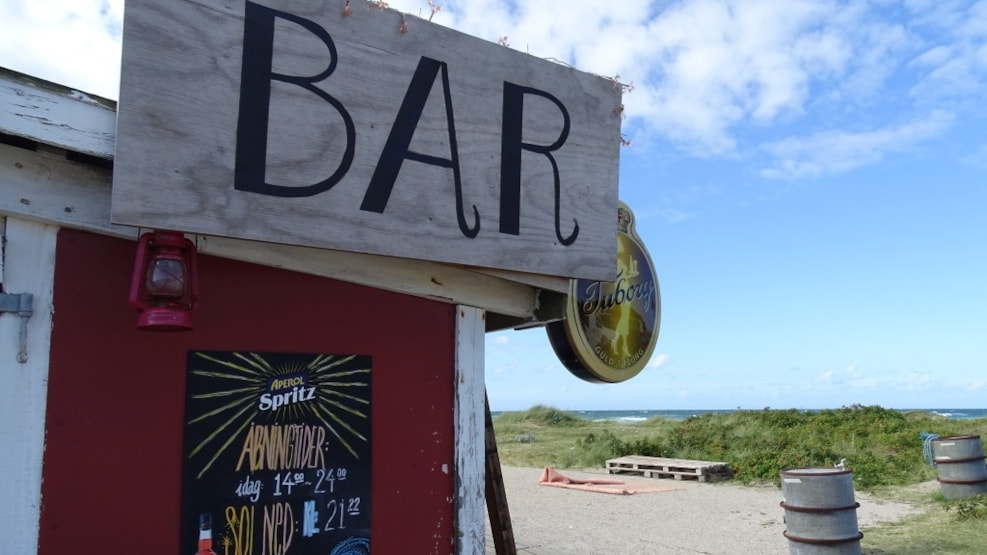 Orakel Bar
Stop by Orakel Bar, the only beach bar at Anholt. Enjoy a cold beer or a glass of wine while you take in the view of the beach and listen to the sounds of the ocean. 
Orakel Bar is a small beach bar located at the harbor with a beautiful view of the beach, the slope of Nordbjerg and sunset in the sea.
Cold beers and sea breeze
The bar is decorated in a raw old oil depot, which is characterized by wind and sea for 100 years, and it has a roughness that many people love about Anholt.
Here you can, away from noise, hustle and bustle, enjoy lovely drinks, good wine, cold beer and Spanish snacks, and from our food trolley our talented chefs serve delicious street food throughout July.
See what others are sharing on Instagram