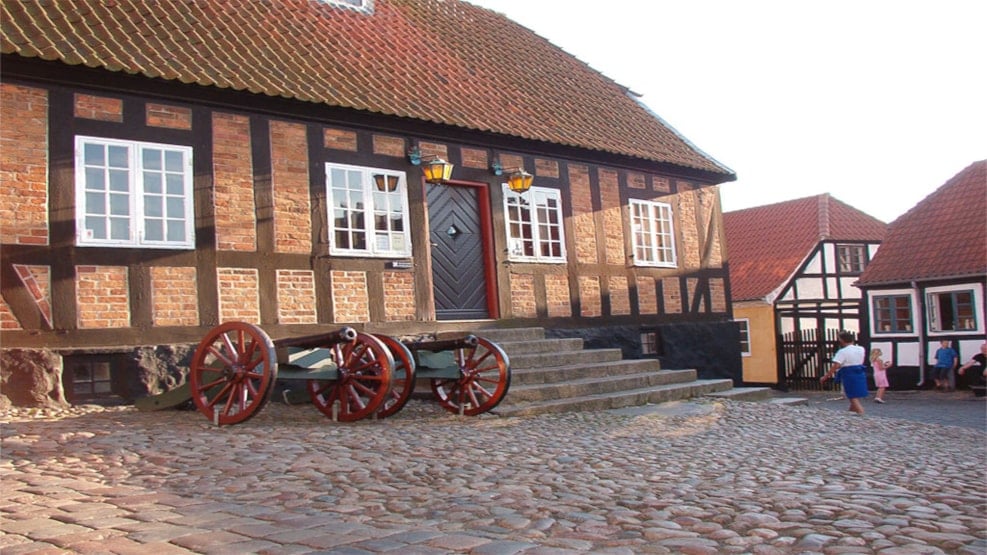 The Old Townhall in Ebeltoft
Det Gamle Rådhus in Ebeltoft is an architectural gem and an interesting historical building dating back to the 18th century. The town hall is closed due to renovation until April 2024.
When you are in Ebeltoft, you should make sure to visit this beautiful, old town hall in the old part of Ebeltoft. You can see the watchmen's quarters, Molbostuen, Tingstuen, and the dungeon with their original décor; a lovely time warp to be in.
The History of the Town Hall
Det Gamle Rådhus was built in 1789 and was in active use up until 1840. From 1840 and up until the restoration in 1906-1909, Det Gamle Rådhus was used as a private residence. In additition to this, the town's watchmen and fire personnel had a room there, just as Folkeforeningen's library once worked from the old tingstue.
The town hall was designed by the renowned Danish architect, Anders Kruuse, and built by the local builder, Just Møller.
After the renovation in 1909, Ebeltoft Museum moved in at Det Gamle Rådhus.
Free entrance.
See what others are sharing on Instagram