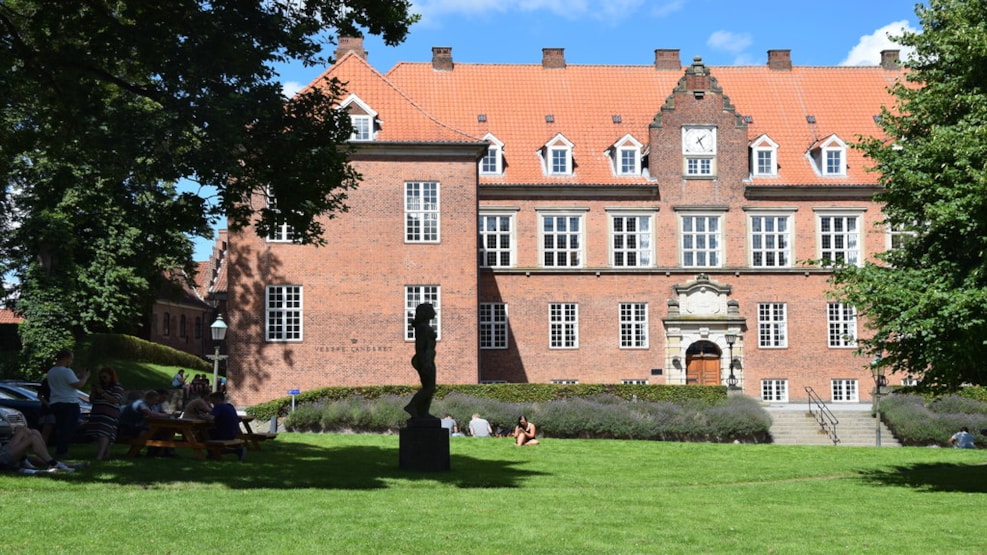 The Old Town Hall on Stænderpladsen in Viborg
The Old Town Hall in Viborg is located at Stænderpladsen, a small area nestled between the prominent structures of Viborg Cathedral, the Western High Court, the Parish House, and the Town Hall.
The Old Town Hall
The Old Town Hall, which has served as a town hall, housed a police station, and acted as a courthouse, was originally constructed as a town hall in the late 19th century, close to Viborg Cathedral.
Currently undergoing extensive restoration, The Old Town Hall is set to become a cultural and art-historical powerhouse around Viborg Museum, Skovgaard Museet, the Cathedral, and all the historical narratives of the area - creating a comprehensive attraction.
Stænderpladsen
On Stænderpladsen, you can also see and experience the granite stone with the inscription 1241 Jydske Lov 1941, erected by Danish jurists in 1941 in memory of the foundation of the Jydske Lov in 1241.
Also, the sculpture 'Goddess of Justice,' crafted by sculptor Anker Hoffmann, stands on Stænderpladsen. Presented to the city by its citizens during the city's jubilee in 1950, the goddess, with a stylus in one hand and a parchment scroll in the other, has become a symbol of Viborg as an ancient judicial site. The sculpture is made of Bornholm red granite and was unveiled on June 22, 1954.
See what others are sharing on Instagram