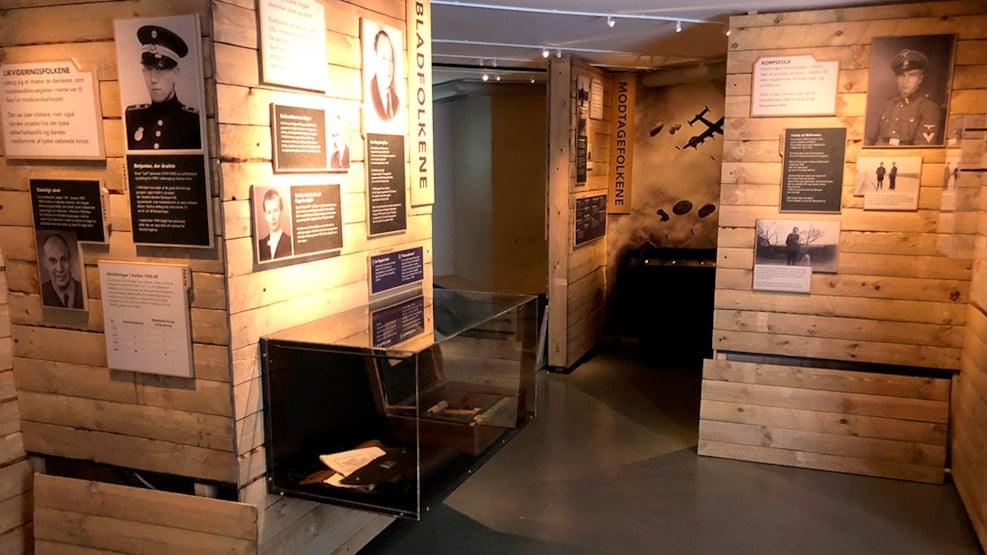 The Occupation Museum Aarhus 1940-45
The Occupation Museum illustrates dramatic events as well as everyday life in Aarhus during the German occupation 1940 - 1945. 
Among the themes are substitutes, Danish humour and nationalism, German restrictions, military equipmeant and terror against the civilian population, Allied, Nazi and Danish propaganda. Allied air raids on Aarhus, and aid to the resistance such as weapons and explosives supplied by the RAF.
Danish Resistance Movement
The museum also in detail describes sabotage carried out by the local resistance. All displayed through original objects, weapons, documents as well as through original photographs and tableaux.
Location
The museum is situated in the cellar of the city's old police station, which from the autumn of 1944 to the German capitulation served as Gestapo headquarters.
 
The museum is run by volunteer staff.
CHILDREN UNDER 18 YEARS: FREE ADMISSION
See what others are sharring on Instagram