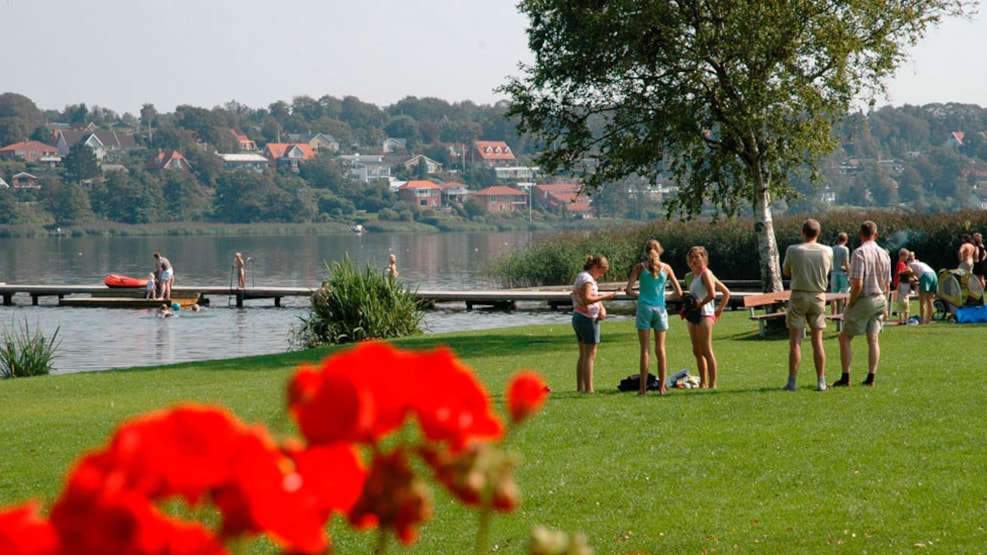 Nørresøbadet in Viborg
Nørresøbadet in viborg is a charming lake bath located at Nørresø in the heart of Viborg, offering delightful experiences and activities all year round.
Wonderful summer experiences
During the summer, you can enjoy great and fun-filled experiences with your family. Relax in the large green area leading down to the bathing facility, where an impressive bathing bridge divides the water into an inner and outer basin. In summer, it's a paradise for those who want to swim, relax, and play.
The green area also includes several picnic tables and benches for free use.
Winter bathing, sauna, and wellness
In winter, Nørresøbadet becomes the center of the whole city and the area for winter bathing and sauna, including sauna infusion and several other sauna experiences that members and guests can participate in and enjoy the magic and well-being it brings.
Nørresøbadet also offers changing facilities, toilets, and a playground, providing everyone with the opportunity to have a fantastic day - both in the water and on land.
See what others are sharing on Instagram