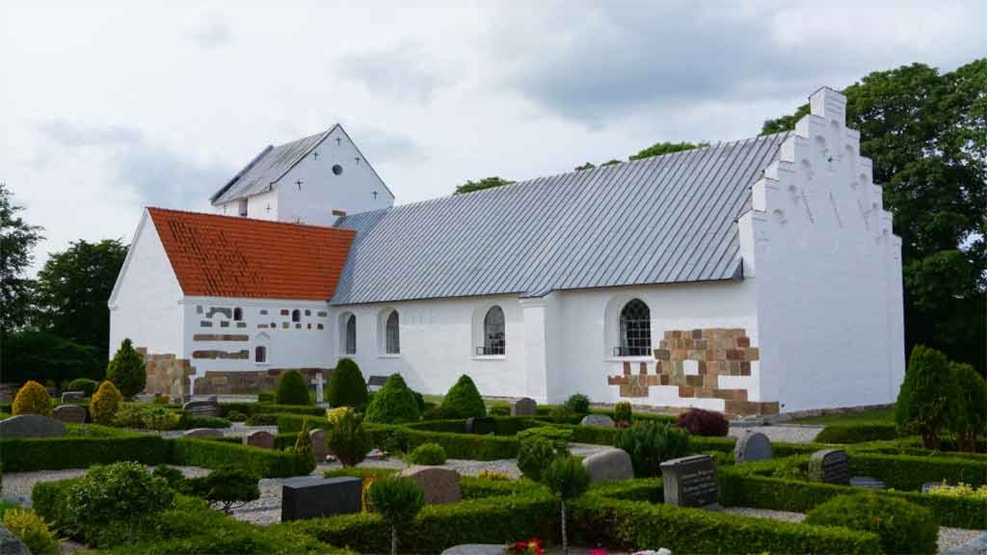 Nødager Church
Nødager Kirke is one of the 9 limestone churches located on Djursland and built during the period 1125-75.
The limestones were found in the cliffs out to the Kattegat north of Grenaa. They were transported to Nødager by ship. It took place along the coast of Djursland, and through Kolindsund. Later in the Middle Ages, the inlet sanded up, and Kolindsund was a lake for some centuries until it later became agricultural land.
Nødager Kirke is similar to many of the Danish village churches, which points to the fact that a central Danish idea of what village churches should look like was already established 850 years ago. The main part of the church is a Romanesque building that originally consisted of the ship and choir without a tower. The whitewashed church with exposed granite stones here and there is equipped with leaded roofs. The church has later added a tower to the west and a porch to the south. The porch with tiled roof.