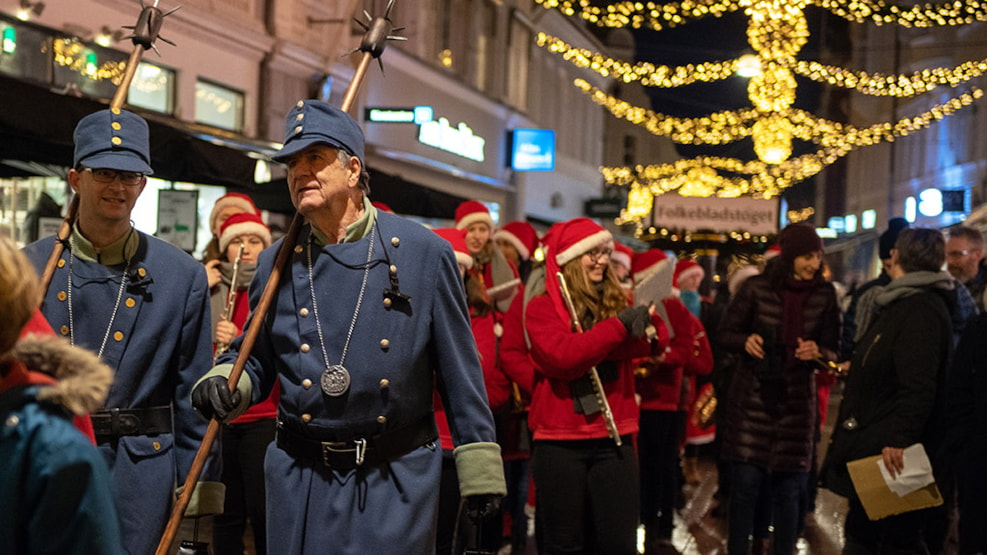 The Night Watchmen in Viborg
As tradition dictates, the night watchmen in Viborg sing their watchman's verses during their rounds through the city's streets, just as they did in the old days. Follow them through the cozy old streets of the city with their lit lanterns.
With original watchman songs, the night watchmen will recreate the atmosphere that existed in the old market town. Along the way, the night watchmen may tell old 'thief' stories about watchmen in the old days.
After more than 100 years of absence, the night watchmen are back in the city, and if you want to experience it, you can book a Night Watchman Tour in Viborg. The tours' authenticity is maintained, and therefore, the night watchman's rounds can be booked at 8-9 pm or 9-10 pm.
Book a guided tour
Duration: Approximately 1 hour
Start: 8 pm or 9 pm (Night watchman tours cannot be booked on Wednesdays)
Booking: Visit Viborg's Night Watchmen on Facebook or call +45 61 77 76 68.
Bookings are preferred to be made in advance. For bookings made less than a week before the tour, a surcharge of 100 DKK per tour will be charged.
Price: DKK 1,500
Viborg's Night Watchmen conduct night watchman tours on the first Friday of every month (meeting point: Domkirkepladsen).
See what others are sharing on Instagram