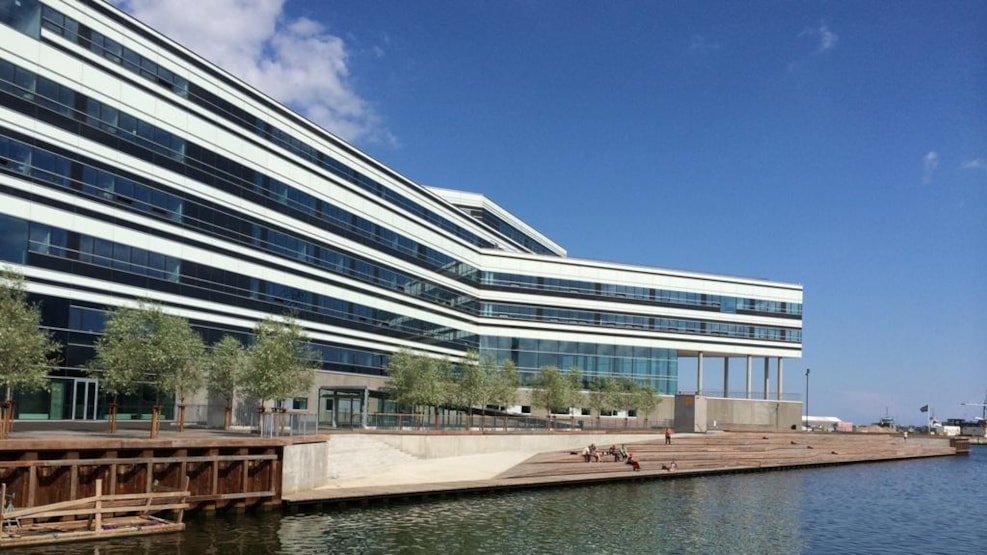 Navitas
Navitas Science and Innovation is one of the many buildings which have recently emerged on the waterfront in Aarhus, close to the new Aarhus Ø city quarter.
A powerhouse of education, research, innovation, and entrepreneurship
Inside the building, it's clearly evidenced purpose is to boost co-operation between researchers, teachers, lecturers, and businesses by focusing on innovation and practical application of knowledge. The building also houses a number of students since this is where the Aarhus University School of Engineering is located.

The 38,000 sq m star-shaped building, which was designed by architectural firms Kjær & Richter and Christensen og Co., is well worth a visit simply because of its architectural presence. And it is an international beacon of energy saving.
Outdoor areas open to the general public
The marvellous outdoor areas around the building have become a popular oasis on the waterfront with stepped levels, perfect for taking a break.
Public underground car park
In the Navitas building there is also a large parking area; an underground car park with parking for up to 450 cars. Only a 5-minute walk from Aarhus Cathedral.