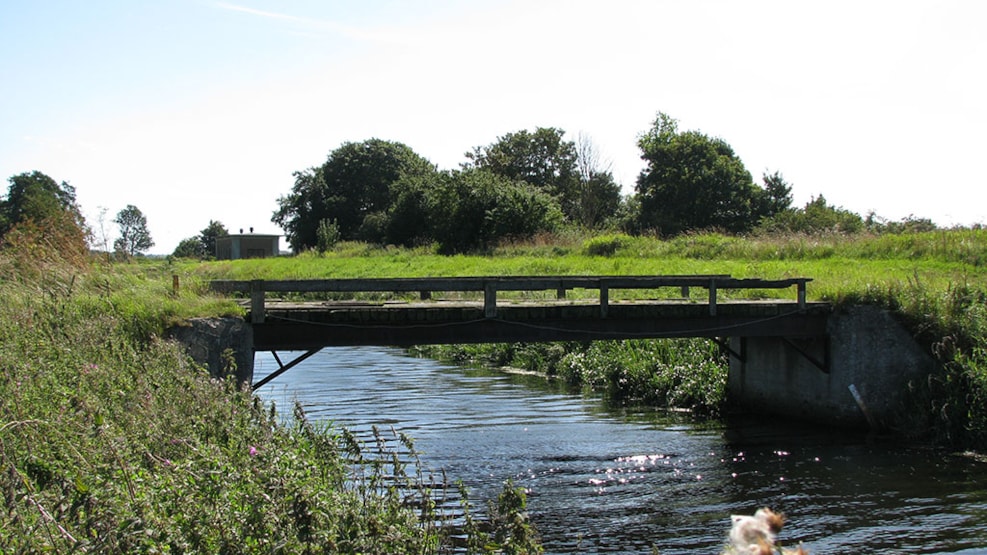 Natural area Kolindsund
In the heart of Djursland, you will find Kolindsund, which was the largest lake in Jutland until 1874. Today the canals of Kolindsund run from Kolind to Grenaa, and the surrounding area is characterised by great natural beauty and rich birdlife.
Originally, Kolindsund was a large tunnel valley. Later, it became a sound that connected Grenaa to Randers. Even later, it turned into a lake. However, after Denmark lost Southern Jutland in 1864, the need for arable land became more pressing, and Kolindsund was drained.
A walk on the old lakebed
Today, artificial dikes and pumps ensure that the old lakebed remains dry. The pumped water flows into the straight North Channel, while the more natural drainage water flows through the much smaller but more winding South Channel. The area is rich in wildlife and a good fishing area for sea trout, pike, perch, roach, and bream.
Kolindsund runs from Grenaa to Kolind, providing many opportunities to explore the area. In Kolind, for example, you can park at Drasbeksgade, and in Grenaa, there is parking behind the Netto supermarket near the train station.
Fishing licenses for Kolindsund can be purchased at Kolind Boghandel (Kolind Bookstore).
See what others are sharing on Instagram