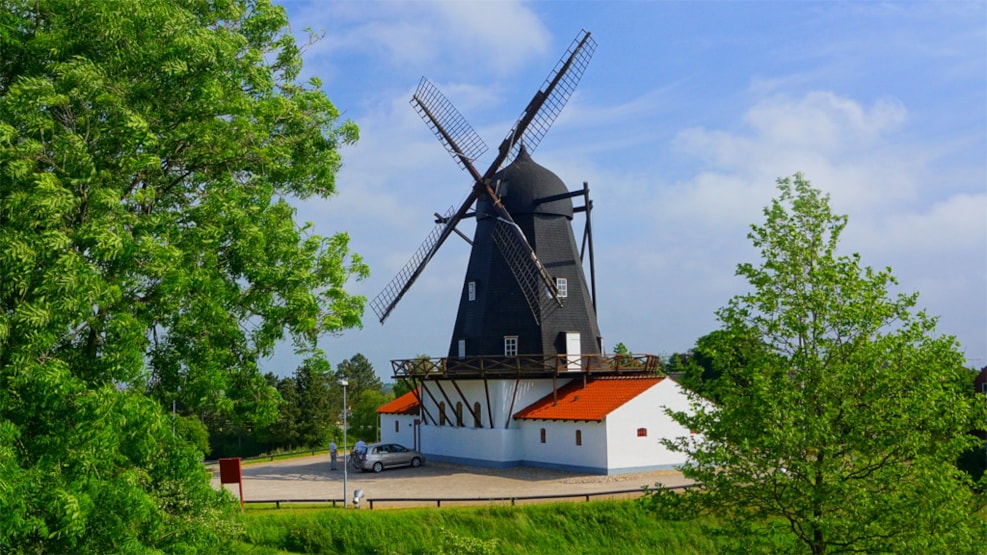 Museum Baunhøj Mølle Grenaa
The Mill Baunhøj Mølle is one of the cultural lighthouses of Norddjurs Municipality. The mill is also known as the town of Grenaa's landmark - located up high on Baunhøj. 
Apart from being the location of various art exhibitions, functioning as a working mill and being the location of registry-office weddings, Baunhøj Mølle can be booked for cultural events, receptions and the like.
 
Furthermore, the mill's guild celebrates The Danish Mill Day and arranges for the children to cut Christmas decorations. The operation of the mill is handled by a mill's guild and volunteer labour as well as employed custodians during opening  hours. The work regarding getting the milling to work is handled by a group of volunteer journeyman millers.
See what others are sharing on Instagram