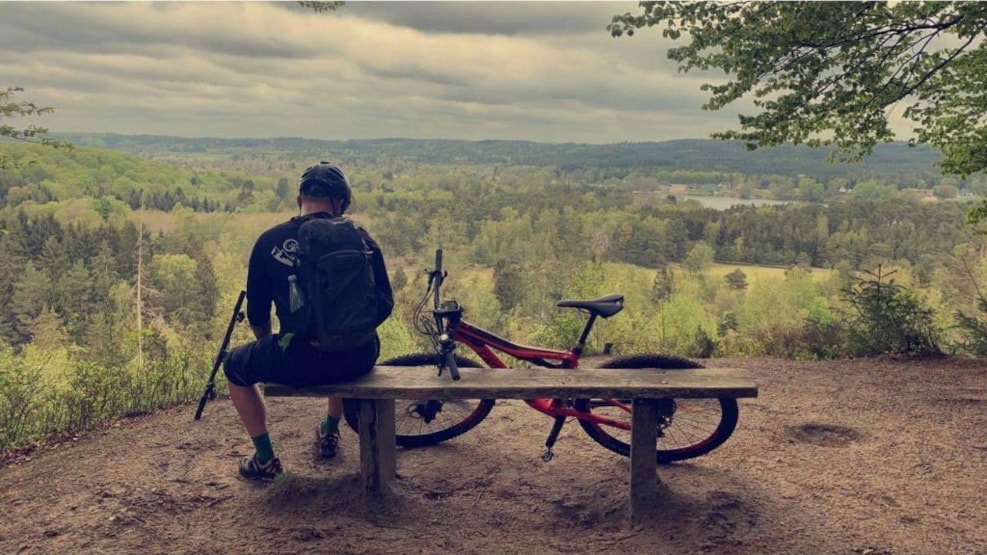 MTB Travels
MTB Travel is based in Virklund, where the offer guided MTB tours in the center of all mountain biking in the forests around Silkeborg. Get good experiences on quality e-bikes. It is all about the good experiences in the forest, where you will enjoy nature combined with a portion of action.
Day trip in Silkeborg with a guide
MTB Travels are experts in the forests around Silkeborg and know both the official and unofficial trails. A typical guided tour goes through Vesterskoven and then towards Himmelbjerget on tricky trails with beautiful views and close to the many lakes. It's a fantastic trip that will impress most people, and everyone can join.
The tour starts at MTB Travels' local place for a cup of coffee while the saddles are adjusted and an introduction to the bikes is given. After the tour through Silkeborg's beautiful nature, MTB Travel offers a sandwich and a refreshment.
All tours are primarily done on a premium e-bike from Trek - either a Rail 9.8 or Rail 9. There are bikes of all sizes, and many of them, so there is a bike for everyone.
You only have to focus on cycling, relaxing, and having fun - MTB Travels takes care of the rest. 
Customized tour
MTB Travel is also happy to arrange a customized tour, which can be done from 8 people up to 70 people. You determine the length and timing, and MTB Travels will find the perfect solution for you.
See what others are sharing on Instagram