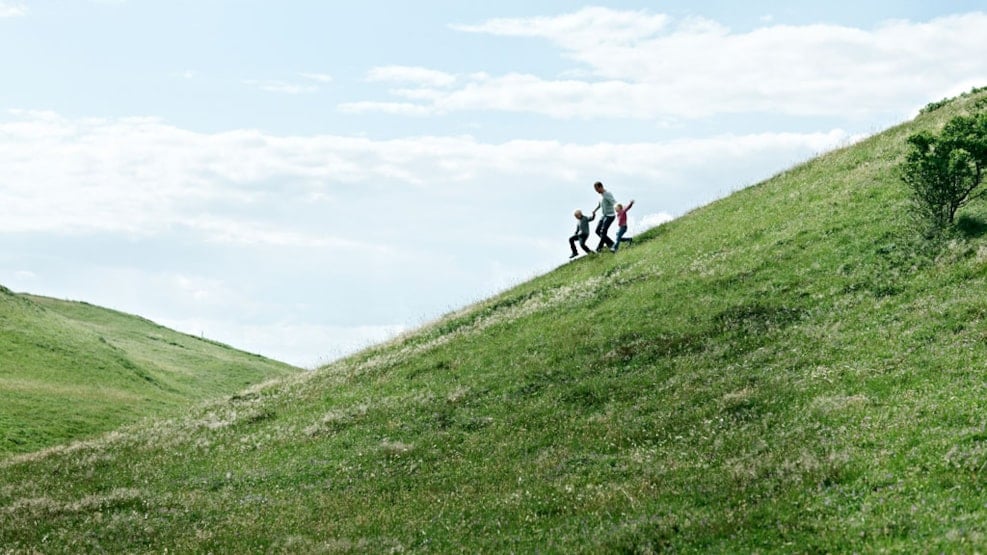 The Mountain Route
Enjoy sunbeams over Aarhus. The Mountain Route starts by the foot of the northern "mountain" (hill) nearest to Jernaldervej. The 8 kilometre route is perfectly suitable for running or walking tours but big parts of the distance is also suitable for cycling.
Venture through the Western part of Aarhus
At the route you will find both gravel and asphalt paths. The route goes from the Hasle Bakker/Hills in the western part of the city and continues through the interesting areas of the Skjoldhøjkilen/wedge and further on to True Skov/Wood in the eastern part of the city.
Great vantage points
The area by the three new mountains/hills close to Ringgaden is from 1997 and is characterized by open areas with a dense herbal vegetation. From the top of the mountains/hills, which are artificially created, there is a wide view in all directions. You can get a perfect view of the city and the Aarhus Bay. Towards the west, the landscape gradually becomes more overgrown with small groves, marshes and new woods.
Varying countryside
The varying countryside is the habitat of many of the more common species but with a little bit of luck, it is also possible to spot kingfishers and green tree frogs in the smaller lakes and waterholes.
See a map of the route (descriptions in Danish).
See what others are sharing on Instagram