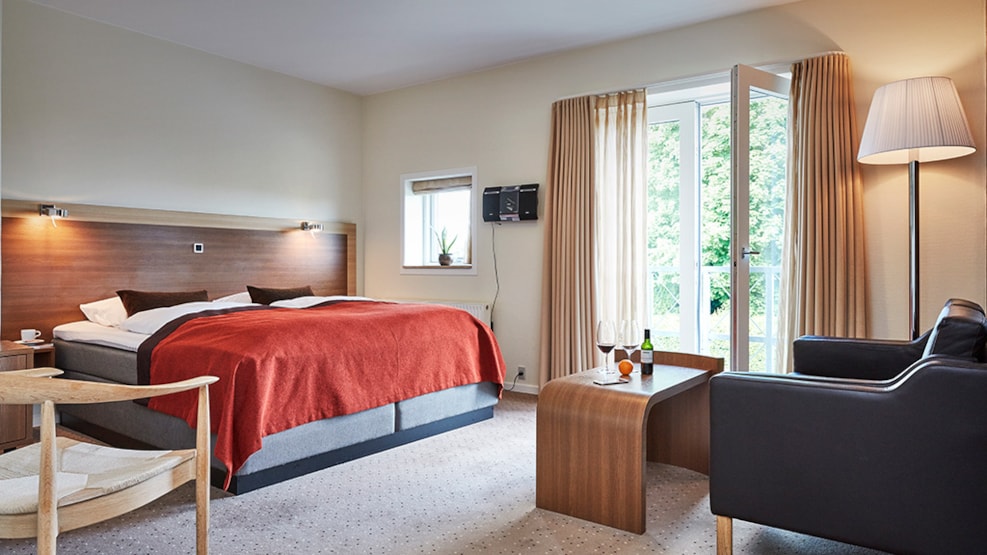 Green Experience
Montra Hotel Sabro Kro
Montra Hotel Sabro Kro is a four star hotel in the vicinity of Aarhus that offers exciting events, overnight stays and catering in luxurious surroundings. You will feel the cosy atmosphere the second you step into the hotel that oozes of contemporary nostalgia.
An Experience out of the Ordinary
You are sure to have a stay out of the ordinary in the safe and homey surroundings at Montra Hotel Sabro Kro. Without you even noticing it, the friendly staff will go that extra mile for you and your guests, because they know that a stay at a hotel is more than just a room and an bed. It is all about spending valuable time together and having memorable experiences.
Something for Everyone
Whether you want to have a relaxing overnight stay, a gourmet experience, a fun night at a concert or you are planning a conference or a private party, Montra Hotel Sabro Kro is the perfect venue.
See what others are sharing on Instagram