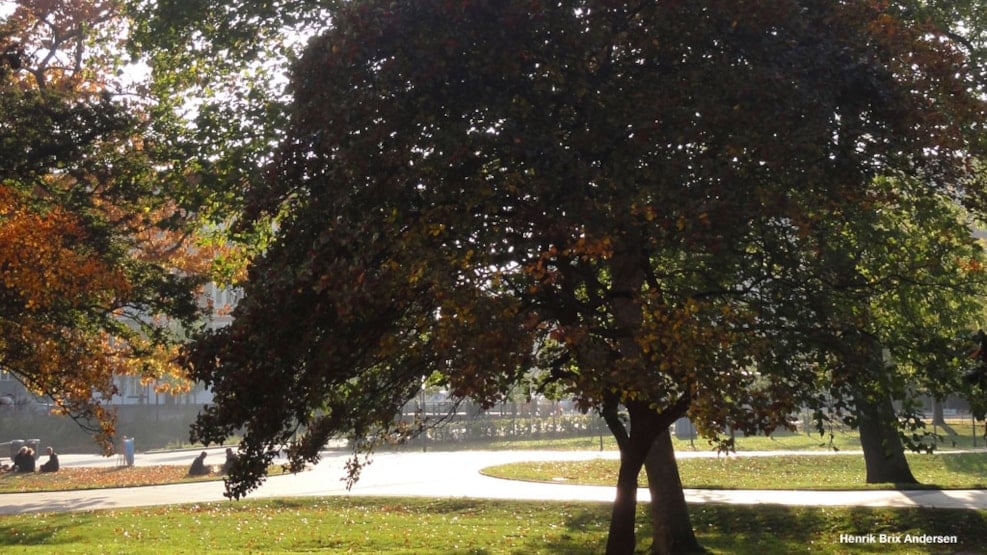 Mølleparken
The Mølleparken park is a living, green space within the city. In its central location by the Aarhus river, where the Aarhus Mill lay originally, the Mølleparken has a special role in the history of the city.
The story behind Mølleparken
As the name suggests, there was once a mill in the 'Mølleparken' mill park; the water mill, to be precise, was first mentioned in 1286. Originally it was the property of the King, and the millworks were kept in operation right up to 1903. The property was sold in 1909 to the City of Aarhus. The public was subsequently given access to the large mill grounds in 1916.
The old Aarhus water mill was demolished in 1927, and the area has since been used as a town square, a park, and for a civic building or something similar.
The 'Mølleparken' has not always had the best of reputations, whereas today this centrally located park, with the ARoS art museum next door, has become, among other things, a popular hangout for young students who go there to relax in the open spaces and grassy areas of the park from the very first warming rays of the sun in spring.
Aarhus Festival
Today, Mølleparken is also used during Aarhus Festuge as one of the many concert venues in the city. Mølleparken hosts a wide range of concerts during Aarhus Festuge, providing a platform for budding and exciting musicians.
See what others are sharing on Instagram