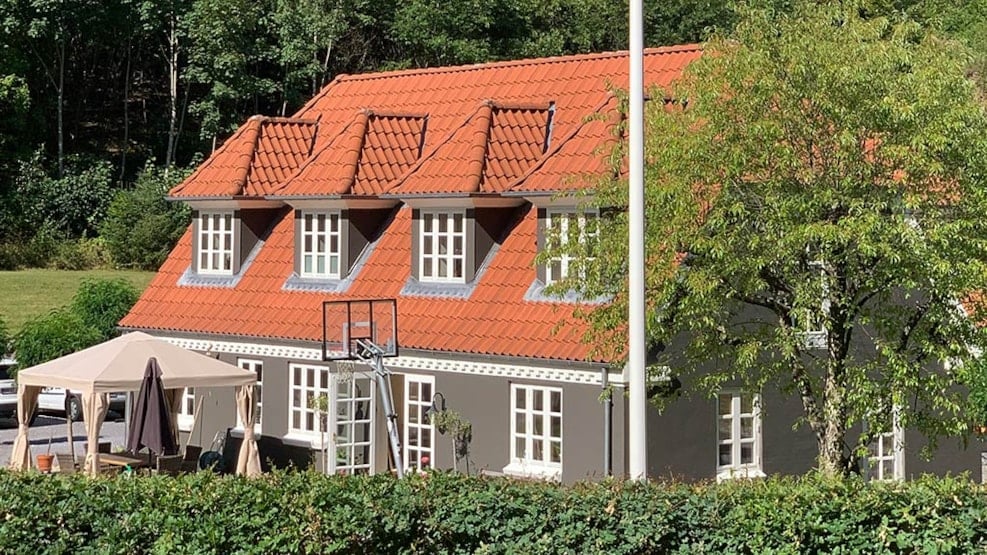 Molbo Tea Retreat Bed and Breakfast
Molbo Tea retreat is a little oasis right in the middle of Mols nature reserve. Their spacious rooms are ideal for couples looking for alone time, families ready to explore the local terrain or someone just looking for a quiet space to recuperate, regenerate or acquire peace to work or to explore this beautiful countryside with forests, beaches and rolling hills.
The B&B is less than 4 km from Aarhus Airport, 9 km to Ebeltoft and 45 km to Aarhus centre.
Denmark's only tea garden
The Molbo Tea Retreat is situated in Denmark's first and only tea garden. The retreat has 3 rooms to let. Two of the rooms have a bed loft room with 2 extra beds, ideal for older children. All three rooms share a large bathroom with a shower and a jacuzzi. There is an extra guest bathroom on the ground floor as well as a third toilet. There is access to a little kitchenette with a fridge and stove for preparing simple meals. All rooms are fitted with tea making equipment and their own tea.
Molbo Tea Room
In their tea room, they serve breakfast and Afternoon Tea. The little shop sells a selection of teas, local products, snacks, wines and beers etc. During the summer months and some weekends the tea room and terrace will be open to the public.
Tea Tasting and ceremonies
To make your stay extra special we can arrange for a tea tasting or demonstrate a Japanese or Chinese tea ceremony if requested for a fee.
Surrounding the tea retreat, there are many beautiful walks through the forest and down to the beaches. Local buses take you to the old town of Ebeltoft, where there are museums and many places of interest. Regional buses take you to the city of Aarhus for a cultural experience. There are two nearby stables for horseback riding.
See what others are sharing on Instagram