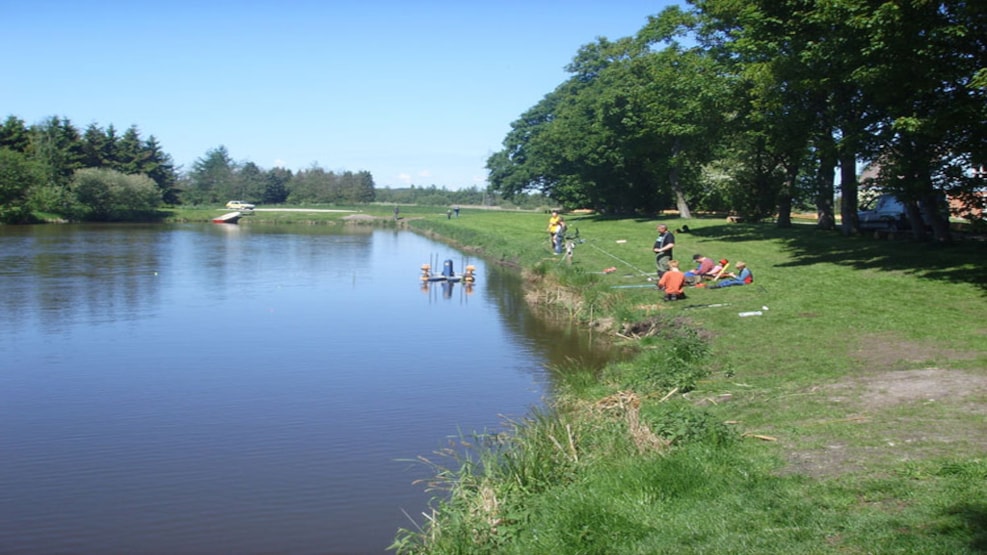 Moesholm Put & Take
Moesholm Put and Take is located in the middle of Djursland surrounded by the most amazing nature with both forest and meadow.
Moesholm Put & Take
700 meters from the public road and in the shelter of the forest, you will find the 12,000 m2 large Put and Take lake, where you can fish for rainbow trout, river trout, perch, and eel
The lake falls naturally in with its surroundings. The lake has 600 meters of shore, a small island surrounded by water lilies and small reed stands. There are both calm areas between bushes and open areas with grass.
In the shelter of the forest and the surrounding trees, it is always great weather for fishing at Moesholm Put and Take.
There are great cleaning facilities, toilet facilities, as well as tables and benches around the lake.
It is open year-round - from sunrise to sunset.
See what others are sharing on Instagram