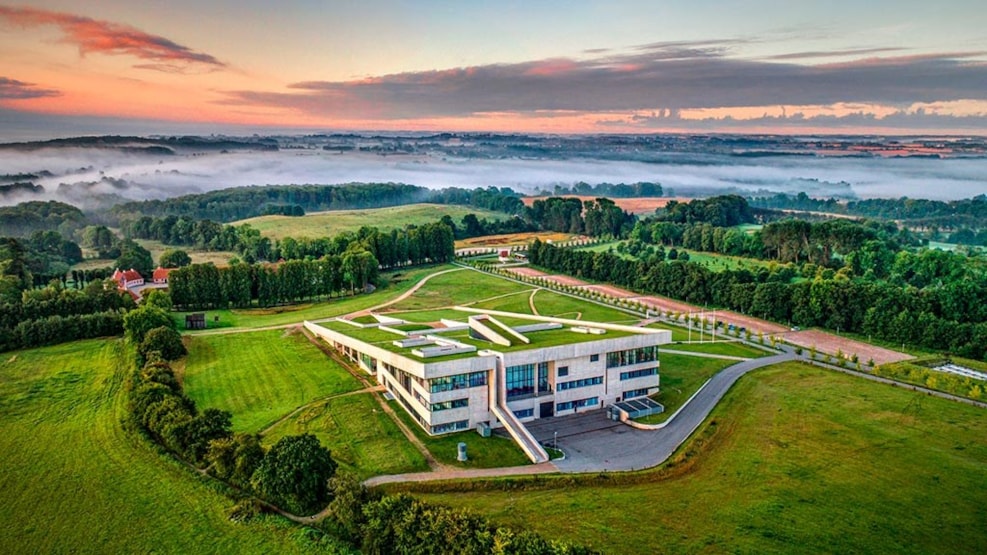 Green Experience
Moesgaard Museum, venue
The extraordinary buildings of the Moesgaard Museum in Aarhus, will provide new and different possibilities to your next meeting or conference.
At Moesgaard Museum you will be able to combine history and culture with your meeting agenda. 
You will have the opportunity to combine meetings with inspiring breaks where you can explore the new and exciting exhibitions. So if you are planning your next meeting, conference, seminar, workshop, incentive or product presentation, the Moesgaard Museum will help you whilst also providing competent assistance before, during and after your meeting.
Beautiful surroundings
What also makes Moesgaard Museum ideal for your next meeting, are the beautiful and stunning surroundings close to forrests and beaches. So if your participants need a break they can easily take a stroll outside to recharge their batteries and enjoy the tranquility of the surroundings.
See what others are sharing on Instagram