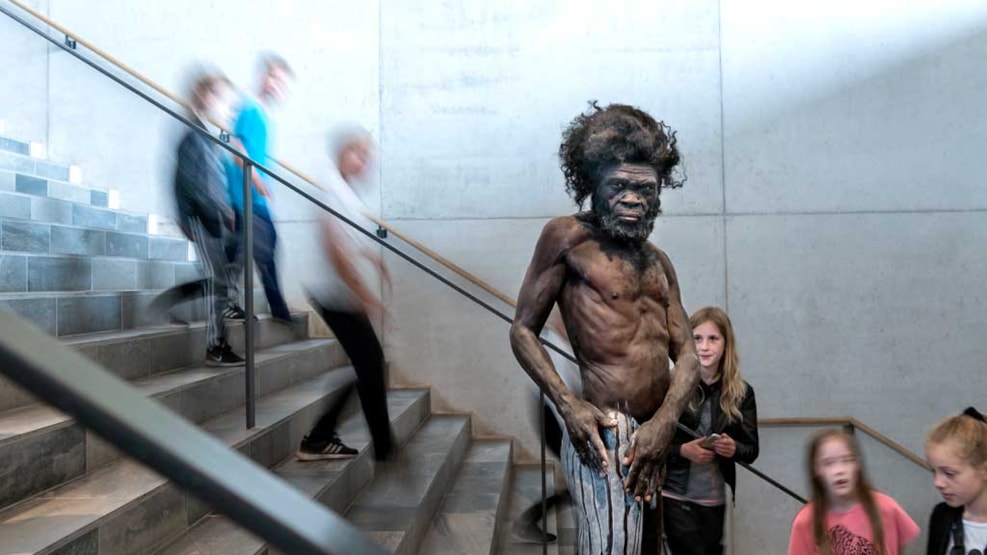 Moesgaard Museum: A Fantastic Experience for Children
At Moesgaard Museum, you can embark on a journey back to ancient times, experience what it's like to be an archaeologist and researcher, go on the Forget-Me-Not (Forglemmigej) scavenger hunt, or participate in the many activities that the museum offers, especially during holidays.
Become a Super Researcher at MOMULAB
Put on a lab coat and go on a hunt for traces of the people who lived in the past. The laboratory spans two floors, and among the activities is a section for maritime archaeology (archaeology underwater), where the exhibition screens make it seem like you're in a submarine underwater. Here, you can try to "vacuum" the seabed in search of ancient artifacts and find out why things are located underwater.
In MOMULAB, there are also interactive games where you can learn more about the past and the people who lived back then based on tree rings and pollen in the ground. The laboratory is specifically aimed at children aged 6-12, but other age groups can also have a fun and educational experience. 
Outdoor Scavenger Hunt
If you're fond of riddles, escape games, and outdoor activities, then buy the Forget-Me-Not scavenger hunt, which offers a different way to experience history in the landscape around Moesgaard Museum.
The scavenger hunt provides two to three hours of outdoor entertainment for groups of 4-8 people. The recommended minimum age is 10 years. The scavenger hunt can be purchased in the museum's webshop or museum shop.
Read more here.
Have you ever told your mom and dad that they are really, really old?
Then you should meet Lucy. SHE is old! In fact, she's 3.2 million years old. Along with six other humans, she has her very own staircase, the Evolution Staircase, where they stand and look at you. When you look at them, you can see how different people looked in ancient times. Amazing, isn't it?
Read more here.
Are you ready to meet a 2,000-year-old man?
Step into the bog. Here's an area that's quite "marshy," but it's actually quite fun to feel the uneven floor under your feet and look into the small holes around. And of course, you'll meet the 2,000-year-old body - the Grauballe Man. He rests in the darkness, but what happened to him? Was he killed, was he sacrificed to the gods - well, what do you think?
The Crazy Vikings
You probably already know that there were Vikings in Denmark. Follow in their footsteps through the narrow streets and alleys of old Aarhus. It was not quiet when the Vikings were on a raid.
Read more about Moesgaard Viking Days here.
See what others are sharing on Instagram
#momulab #moesgaardmuseum #visitaarhus
FREE ADMISSION FOR YOUNG PEOPLE UNDER 18