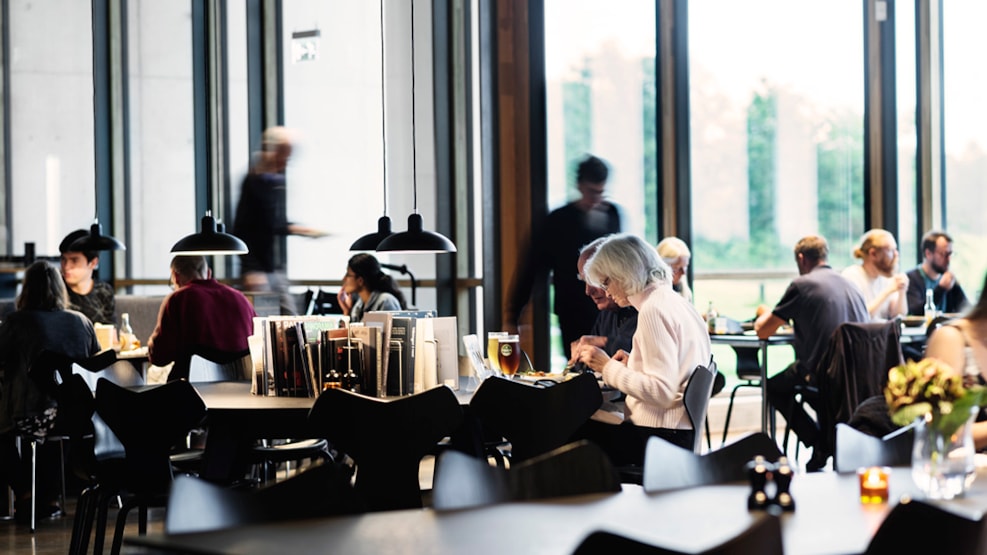 Moesgaard Museum café
Visit the Moesgaard Museum café and enjoy a cup of coffee or some delicious food, while taking in the wonderful views of the woods and the sea. Weather permitting you can also choose to step out into the open and enjoy your food and drink on the big museum roof terrace.
Moesgaard Museum café
You can drop in at the café without having to pay the admission fee for the museum's exhibitions. The café offers hot and cold dishes, home-baked bread and cakes, freshly brewed coffee and tea, and a wide selection of specialty beers, organic juices, and more.

Do you want to know more about the café? Then visit Moesgaard Museum here.
See what people are sharing on Instagram