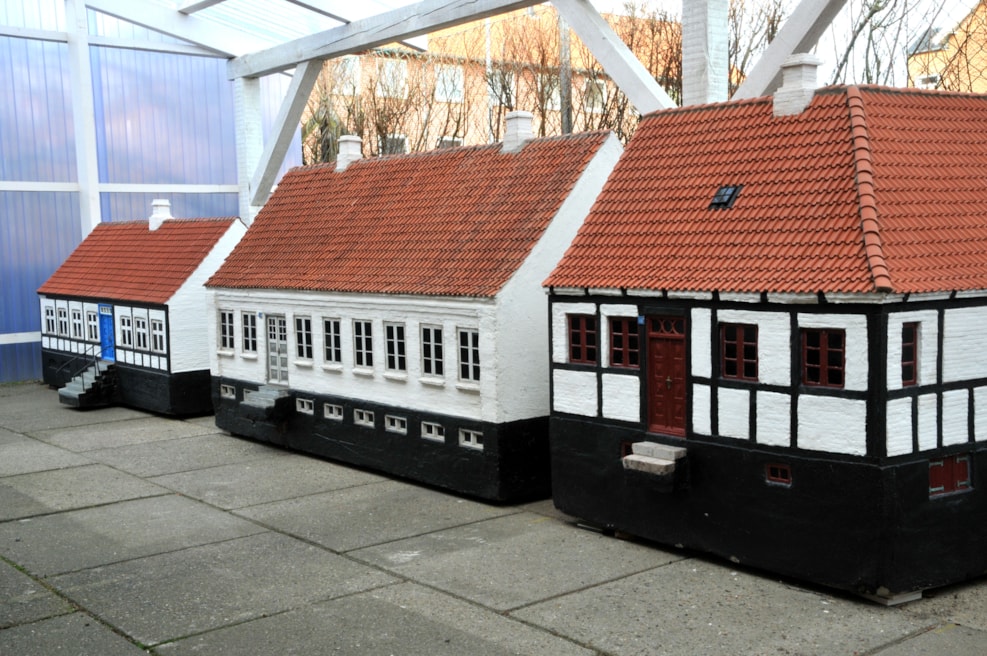 Mini Town Viborg Miniby
Discover Viborg Miniature Town, a historical environment featuring houses that existed within the old city gates, representing the city as it appeared around 1850, in a 1:10 scale. At that time, the city had approximately 4,000 inhabitants.
The construction of Viborg Miniature Town began with the houses on Sct. Mogens Street, stretching from Sct. Mathias Street to Reberbanen and the adjacent side streets. There are also areas that reflect Nytorv and Latinerhaven, and even space for the Cathedral and Greyfriars Monastery Church.
The Historical City of Viborg
Viborg city was founded in the vicinity of Viborg Cathedral. Here, you will find traces that extend more than 1,000 years into Danish history, and the city's name, meaning "Sanctuary on the Mountain," has its roots here.
After the Lutheran influence of the reformer Hans Tausen and the separation from the Catholic Church in 1536, many churches and monasteries were dismantled. Several of the houses in Viborg Miniature Town are actually constructed from recycled materials from these demolished churches and monasteries.
The construction of Viborg Miniature Town also carries the legacy of the rebuilding following the major city fire in 1726, which devastated large parts of the city. Each individual building component is carefully crafted by dedicated miniature builders using specially designed tools and machines.
Viborg Miniature Town - An Outdoor Attraction: You can visit and experience Viborg Miniature Town's workshops and outdoor exhibition of the miniature houses.
See what others are sharing on Instagram