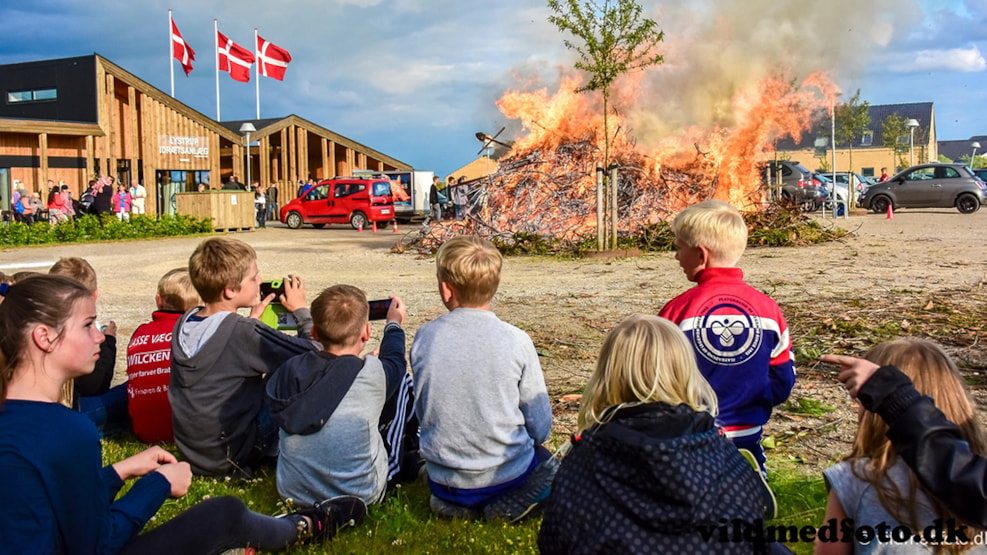 Midsummer's Eve celebration in Aarhus
Midsummer's is a day which the Danes love to celebrate together with family and friends and simply enjoy in the glow of the bonfire. Bring along your family at Midsummer's Eve in Aarhus.
You can experience Midsummer's Eve events here:
Come and experience a traditional Danish Midsummer's Eve in Tivoli Friheden. The scene is set for a great day and evening together with family or friends, and the amusements are of course also open.
Midsummer's Eve celebration with the Valhalla boy scouts
This year, once more, the Valhalla boy scouts will host the most fascinating and interesting Midsummer's Eve celebration in Aarhus. This event is very child-friendly with lots of activities for the entire family.
What is the Danish Midsummer's Eve? 
Midsummer's Eve is a feast day for St John the Baptist who was born six months before the birth of Christ. He was born on the 24th for June, but the celebration takes place the evening before – on Midsummer's Eve – just like Christmas is celebrated by the Danes, and by many others, on the eve before Christmas Day. The bonfire is lit to scare off witches and evil spirits. 
See what others are sharing on Instagram