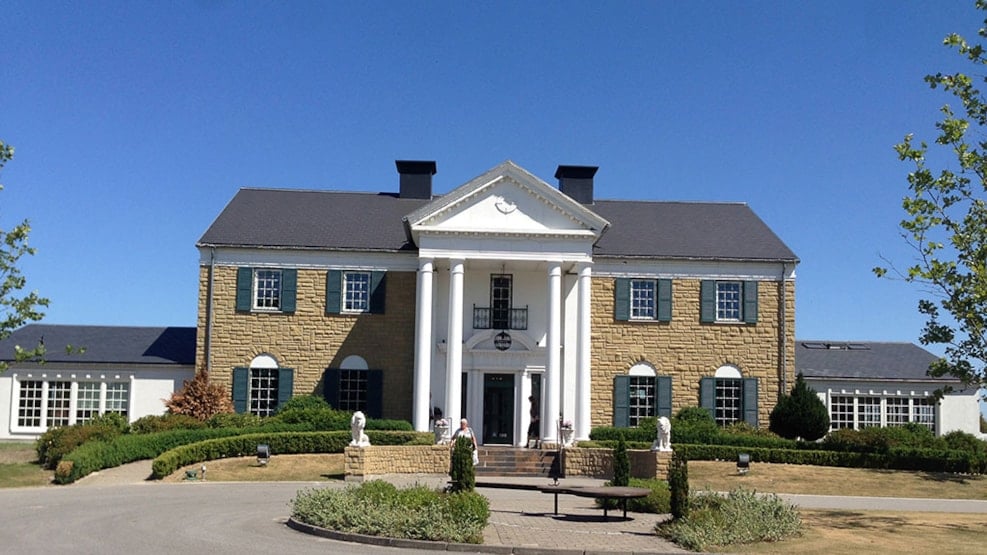 Memphis Mansion
Memphis Mansion in Randers is a tribute to Elvis Presley the King of Rock'n'Roll and to Conny Cash The Man In Black - and the facade of the museum is identical to Graceland in Memphis.
A tribute to the king of rock 'n' roll! 
The building houses an American Diner Highway 51, Elvis Museum, a souvenir shop and party rooms. The museum is based on a large collection of things involving Elvis. The collection belongs to the owner of Memphis Mansion, Henrik Knudsen. Randers is the only place outside the USA that has its own Elvis museum. 
Experience Elvis' Birth Place
In 2013 a copy of Elvis' birthplace was built, a small wooden house of approximately 50 square meters. Nowhere else in the world is it possible to experience in one and the same place, where Elvis was born, and where he lived from 1957 until his death in 1977, only 42 years old.
Highway 51- Elvis would eat here
Highway 51 Diner is All American - both in interior and food, that is made from recipies from the southern states. It is an unique in Denmark - Elvis would eat here! 
Entrance is free for children under 12 years, when accompanied by an adult.