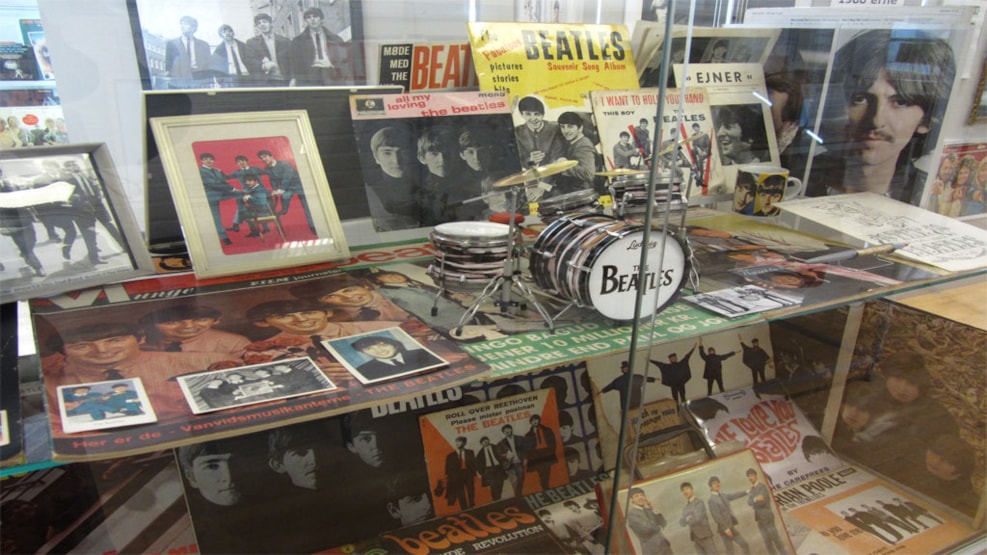 Memory Lane Rockmuseum
The Rock museum focuses on music and youth life from the 1950s until today.
Come and see things from and subjects about, for example, The Beatles, The Rolling Stones, Jørgen de Mylius, Elvis, Abba, Queen, Sweet, Michael Jackson, The Hitmakers, Gasolin', Walkers, Tøsedrengene, Aqua, EyeQ and 'all of the others' from home and abroad. From the past, see young people's clothing, film and concert posters, record discs, youth books, pop magazines, musical equipment, things from teenagers' rooms, youth rebellion, hippies, the Provo counterculture movement, about love life, etc. Also here are outfits from several well-known bands and a little section on the Melodi Grand Prix – and top Danish music with, among other things, Keld Heick's winner's diploma from 1984. Also enjoy our large special section with fine old radios, tape recorders, gramophones, and TV sets. The rock collection belongs to collector/rock historian Poul Nowack and the radio collection to Per Rasmus Møller.

NOTE: Guided tours and alternative opening times can be arranged. Admission: DKk 50.
See what others are sharing on Instagram