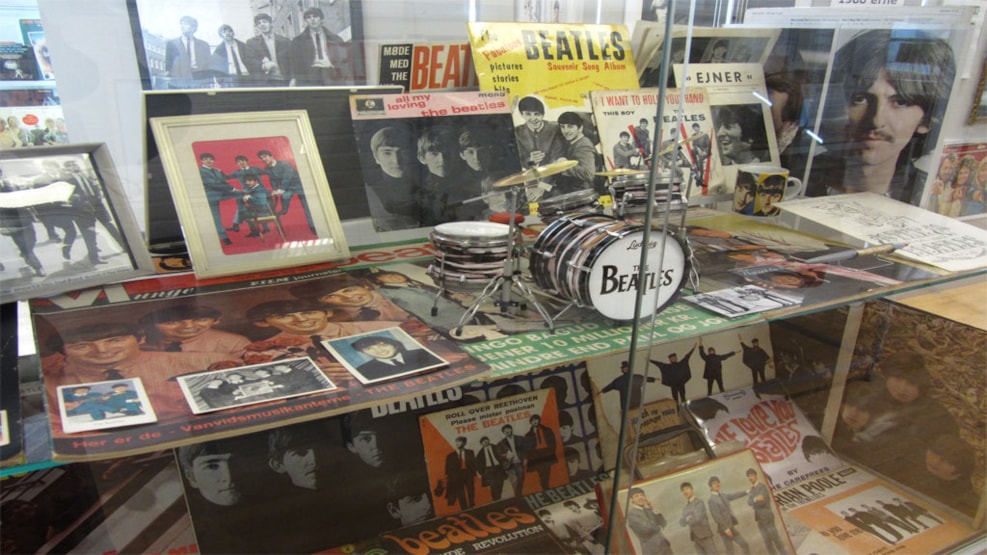 Memory Lane Rockmuseum
Travel back in time at the Memory Lane Rock Museum at Fuglsøcentret on Djursland, and experience a unique museum with a focus on music and youth culture from the 1950s to the present day.
Many of the well-known
The Memory Lane Rock Museum takes you back in time, where you can encounter objects and come across names you surely know, such as The Beatles, Rolling Stones, Jørgen de Mylius, Elvis, Abba, Queen, Sweet, Michael Jackson, Hitmakers, Gasolin, Walkers, Tøsedrengene, Aqua, EyeQ, and 'all the others' from both Denmark and abroad.
See the youth clothing of that era, movie and concert posters, records, youth books, pop magazines, musical equipment, items from teenage bedrooms, youth rebellions, hippies, protesters, about love life, and more.
Past trends
There are also outfits from several famous bands, as well as a small section dedicated to the Eurovision Song Contest and Danish "dansktop" music, including Keld Heick's winning diploma from 1984. Enjoy the extensive special section with beautiful vintage radios, tape recorders, gramophones, and TV sets. The rock collection belongs to collector/rock historian Poul Nowack, and the radio collection to Per Rasmus Møller.
See what others are sharing on Instagram