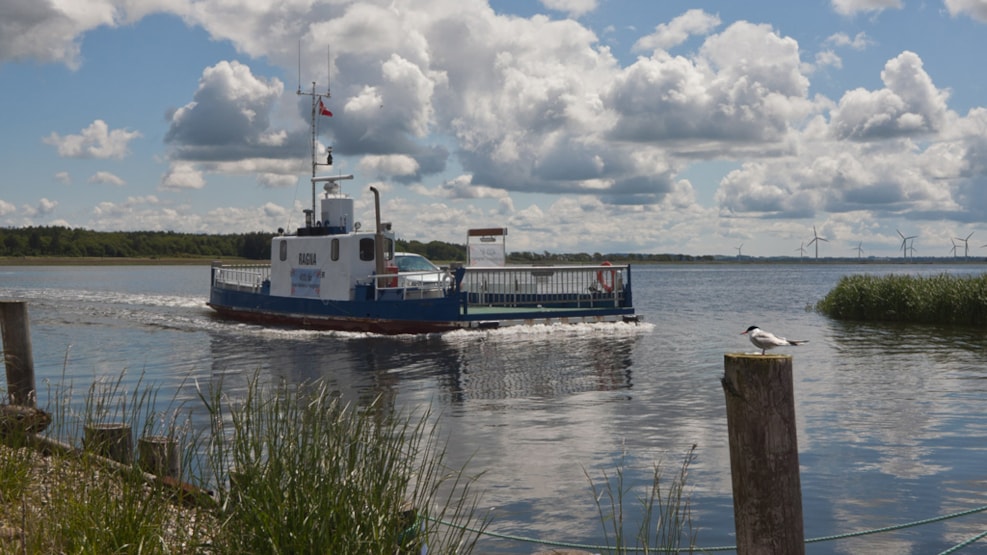 Mellerup-Voer Ferry
Mellerup-Voer ferry route, operated by M/F Ragna (built and in operation from 1963) can be proud of both being Denmark's oldest royal privileged crossing (about the year 1610) and one of Denmark's smallest car ferries.
It takes only 4 minutes to cross the 470 meters above the fjord, and the ferry can carry up to four cars and 30 passengers. The ferry sails as needed, so just drive to the dock at the ferry terminal.
The trip with Ragna is part of the Marguerite route.
The ferry will sail from March 1 to December 22 - depending on the weather.
During period May 1 - August 31, there are 2 weekly departures (Wednesday / Saturday) to the Channel Island.
Transfer prices can be seen here.