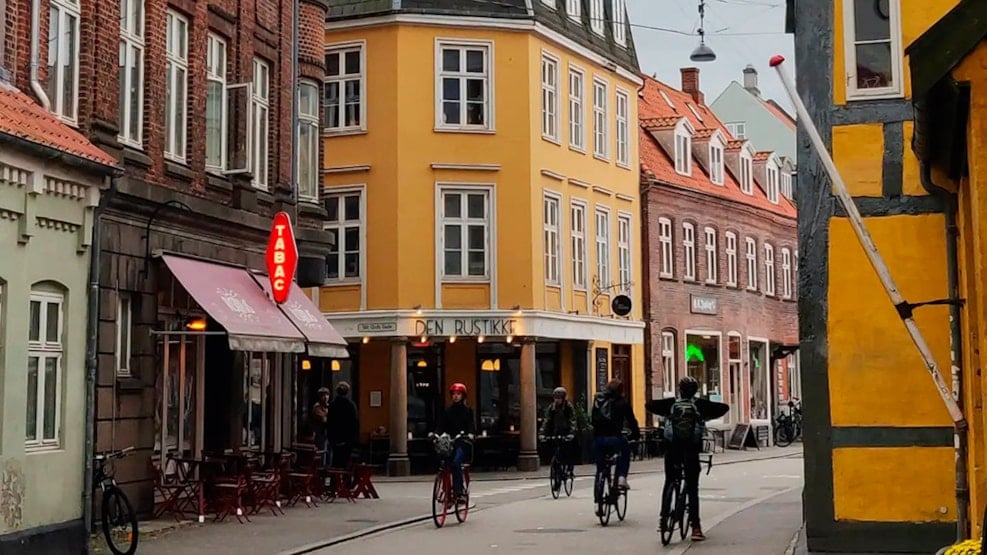 Mejlgade
Mejlgade is known for its hip urban environment and there is a long string of fine eating places. You could stroll down the street from the Cathedral to the Østbanetorvet square, simply enjoying the atmosphere and choosing the ideal place for you to eat. 
Mejlgade - one of of the oldest streets in Aarhus
In Mejlgade there are many large old merchants' houses standing side-by-side. Before the 19th century, business was brisk in this street. It was in these houses that small industries began to emerge before industrialisation took off on a major scale towards the end of the 19th century. This development very much defines the street with its many backyards which alone are well worth a visit. Today business is also brisk in the many delicatessens, restaurants, music venues, cafés, offices and educational institutions which the street is home to.
 
When walking down Mejlgade from the Cathedral you pass the former City Hall (which later housed the police headquarters). Today the buildings are home to the Women's Museum and the Occupation Museum which are both certainly well worth a visit.
Mejlgade - the pulse-beat of the city
Mejlgade is converted into a bicycle boulevard where cyclists are given priority over motorists.