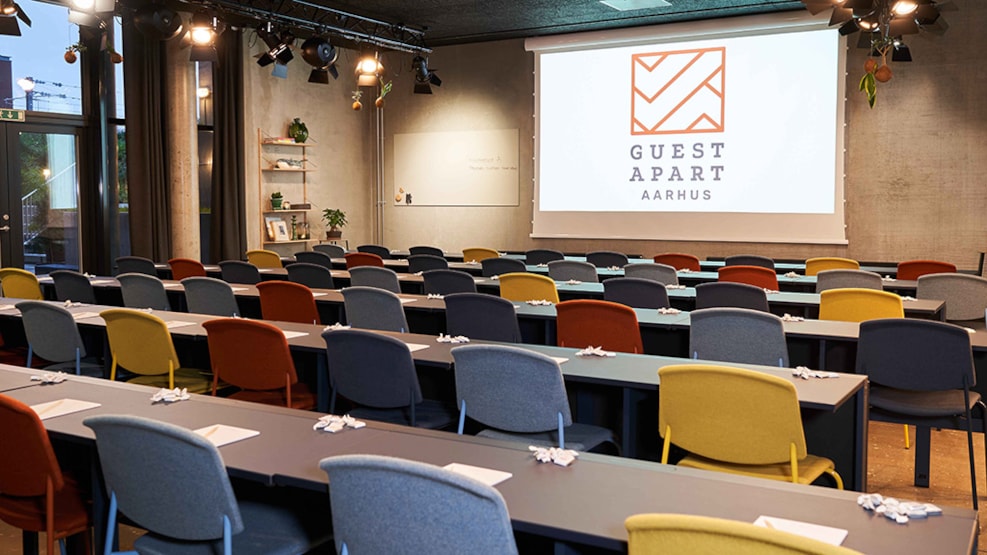 Green Experience
Meetings at Hotel GUESTapart
Hotel GUEStapart is more than just a hotel. Here it is also possible to host meetings or conferences with up to 120 attendants. The conference universe is unique and thought through with nine separate rooms in a raw and Scandinavian design, softened by colorful materials, candle lights and plants.
At Hotel GUESTapart there has been installed new and user-friendly IT equipment in every conference room and it is possible to do video conference calls as well, the WiFi is great!
During your meeting you can enjoy great coffee and delicious food from the a la carte restaurant of the house, Restaurant APART. 
The staff at Hotel GUESTapart will always go an extra mile to make sure that your experience is on point. You can choose a premade meeting package, or you can have a program tailored so it matches your every need.