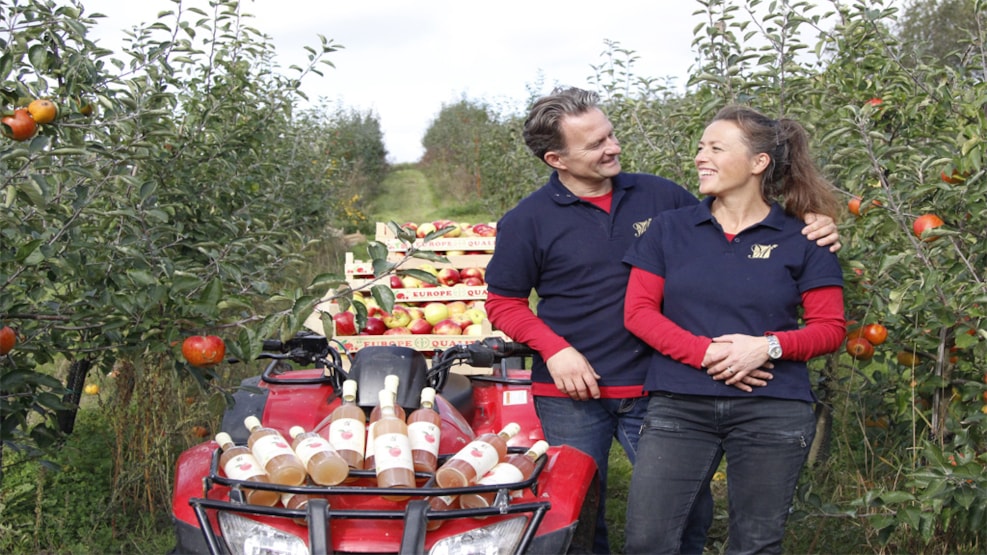 Mariendal Mosteri
Mariendal Mosteri Djursland is located in the small village of Ålsrode near Grenaa. It is situated in the beautiful countryside surrounded by fields, close to a forest with one of Denmark's most beautiful sunken roads with large, old beechwood trees on either side of the road.
The farm is perfectly located for growing organic apples with a north towards south inclined area and close to the sea. The terrific surrounding are fertile ground for the apple orchard, which combines organic and environmental consideration with modern family life.
Mariendal Mosteri produces apple juice, apple cider, and vin made from grapes from Åkjærgård in Mols Bjerge. You can buy the products at Meny in Rønde and Hos Walter in Ebeltoft. Or you can enjoy the product in Restaurant Karens Køkken in Ebeltoft, Molskroen Strandhotel, or in Café Hack in Aarhus.
See what others are sharing on Instagram