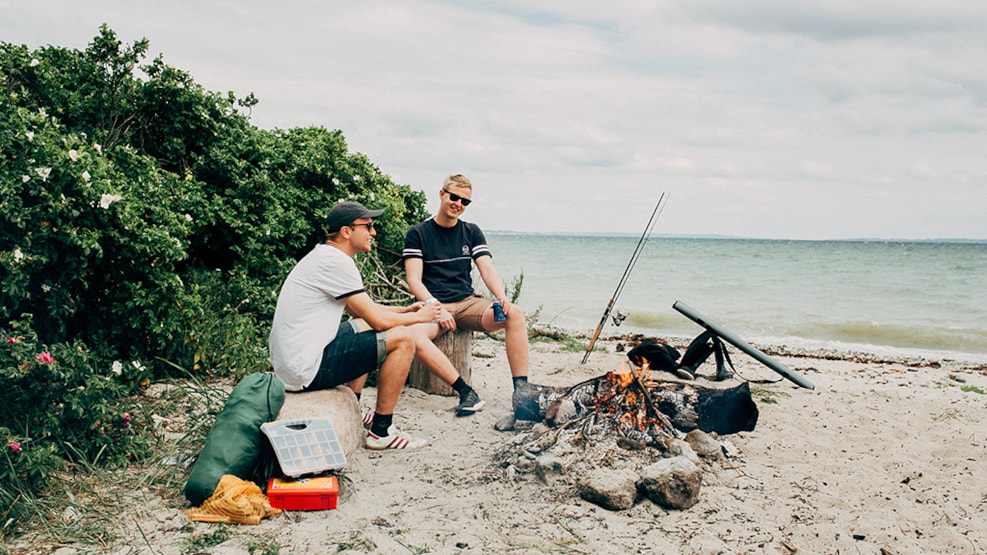 Mariendal Beach
At the end of the green woods is Mariendal Beach where you with a beautiful green backdrop can fish, svim and play on the beach.
At the end of the day how about enjoying your dinner made on your own bonfire? The place is ideal for that.
If you got a kayak, take a ride along the coast and enjoy the best of Aarhus' coastline.
Sleep on the beach
You can book a shelter for 2 persons just meters away from the beach!