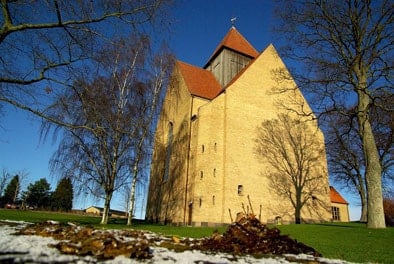 Mariehøj Church
Mariehøj church is a modern church in the Gothic style with a central tower.
The church, which was designed by architect Viggo Hardie-Fischer from Copenhagen, was consecrated on 9 March 1958. The design of the church interior is clean-cut in yellow brick – without any embellishment.
Over the centre of the church rises the main vault – and out at the sides, there are smaller side vaults. The font is carved in Bornholm granite. It has four sides, each of which have shallow carved symbols.
The motif is the Apostles' Creed: The Renunciation: The serpent is pierced by the sword of God's word. The Creation: The waters part and the Earth emerges. The Redemption: The cross surrounded by Easter flowers. The Holy Spirit: The dove.
See what others are sharing on Instagram