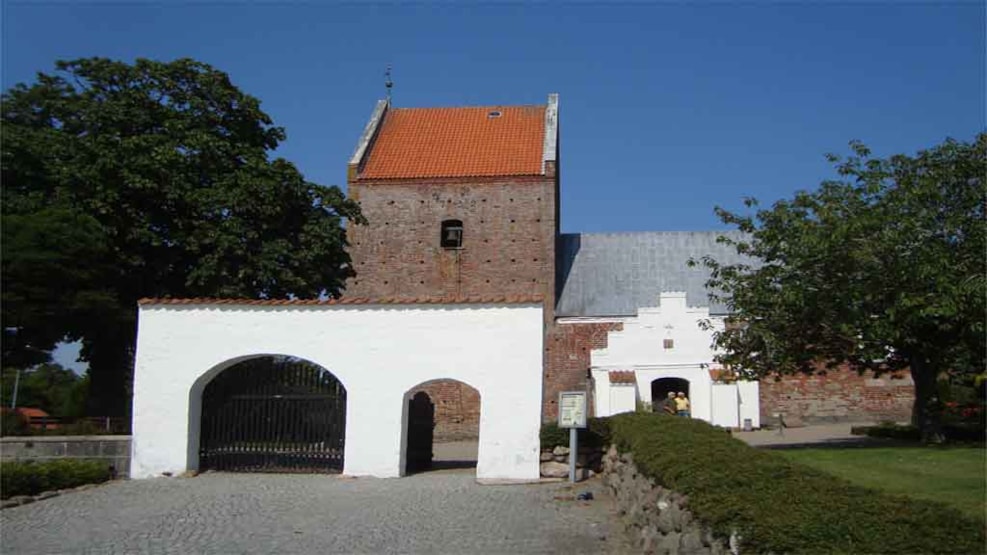 Marie Magdalene Church
Marie Magdalene Kirke was, according to legend, named after to virgins, one named Marie and the other names Magdalene, who was cured by the most search after spring west of the place, where the church is now situated. As a thank you, they let that church be built, which was the predecessor of the present church.
However, it is reasonable to assume, that the church and parish are named after the Mary Magdalene, who was a part of Jesus' following, and who came and found his grave empty on Easter morning.
The present church was built around 1450 by Otto Nielsen Rosenkrantz to Høgholm and his wife Else Holgersdatter Krognos. The Church porch is from around 1500, and the church is famous at both home and abroad because of the two tall flying rowan trees, which for a few hundred years grew above the porch. The trees died around 1980, and now there is a better view of the sundial above the door. The tower was added in 1595 and the chapel in 1639.
The church has frescos, monk stone altar, an organ, and seats 180 people.
Bicycle friendly road churches: here the bike can be parked, you can get your water bottle filled and a bicycle pump is available.