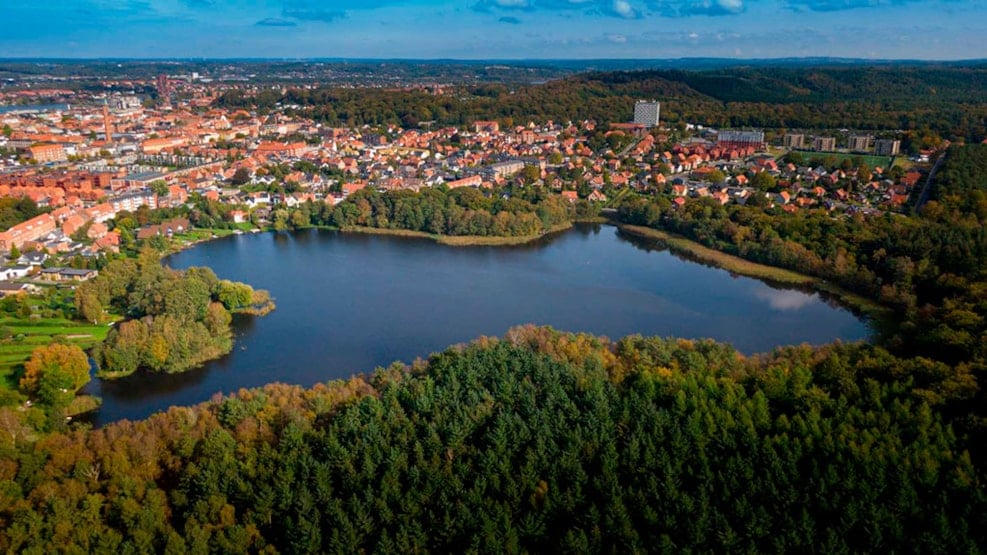 Lyngsø, a city lake in the heart of Silkeborg
The lake Lyngsø is one of the beautiful lakes in and around Silkeborg, originating from an ice-formed depression from the Ice Age. Now you can enjoy the opportunity to swim and fish in this lovely lake.
In recent years, extensive restoration efforts have been undertaken at the lake to enhance the environment and water quality.
Lyngsø is impressively sized at 9.7 hectares and is strategically located in the southern part of Silkeborg, close to the city, making it a true urban lake. The northern shore of the lake borders the town, while from the south side, you have direct access to the beautiful Kobskov.
Lyngsø is owned by the Danish Nature Agency, and due to recent restoration efforts, both the environment and water quality have significantly improved, making it an ideal place for both swimmers and anglers.
Lyngsø is part of the Silkeborg Lakes and is also part of the extensive Gudenå river system, making it a gem located in the heart of Denmark's Outdoor Capital, Silkeborg.
See what others are sharing on Instagram