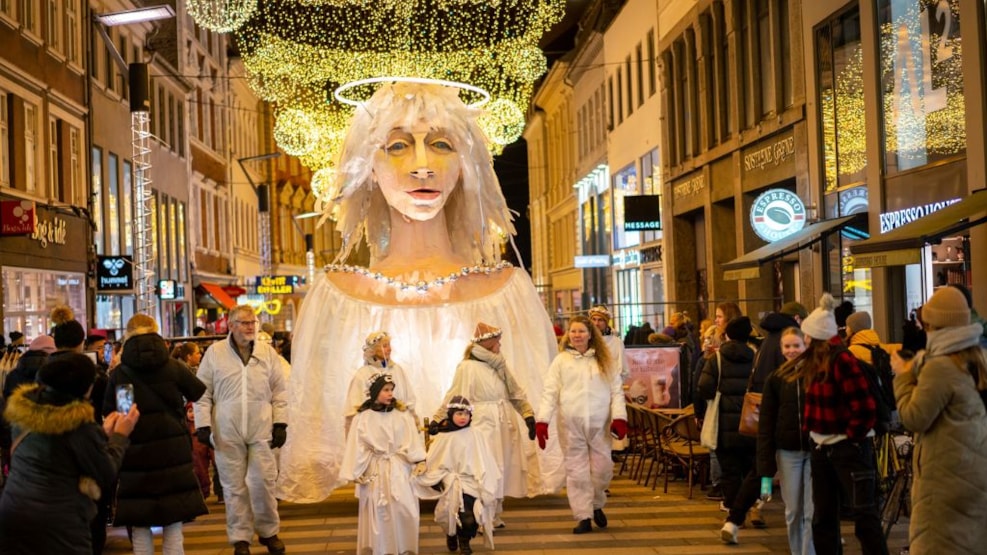 Lucia procession through Aarhus with volunteer ReThinkers
Join in celebrating volunteerism in Aarhus when the grand ReThinker Lucia procession makes its way through the streets of Aarhus on Wednesday, December 13th.
Traditional Lucia Procession
Back in 2018, a new tradition was established in Aarhus when several hundred white-clad ReThinkers from VisitAarhus' volunteer program paraded through the streets with a four-meter-tall Lucia bride leading the way.
This year, Aarhus' largest Lucia bride is once again ready to carry the light forward in the winter darkness along with more than 100 volunteer ReThinkers and others celebrating volunteerism.
Experience the Spectacular Lucia Procession
The grand Santa Lucia procession starts from Pustervig Square at 4:45 PM with a soloist singing in the Christmas season. The procession moves towards Strøget at 5:00 PM and ends at Aarhus Street Food around 5:30 PM.
See what others are sharing on Instagram