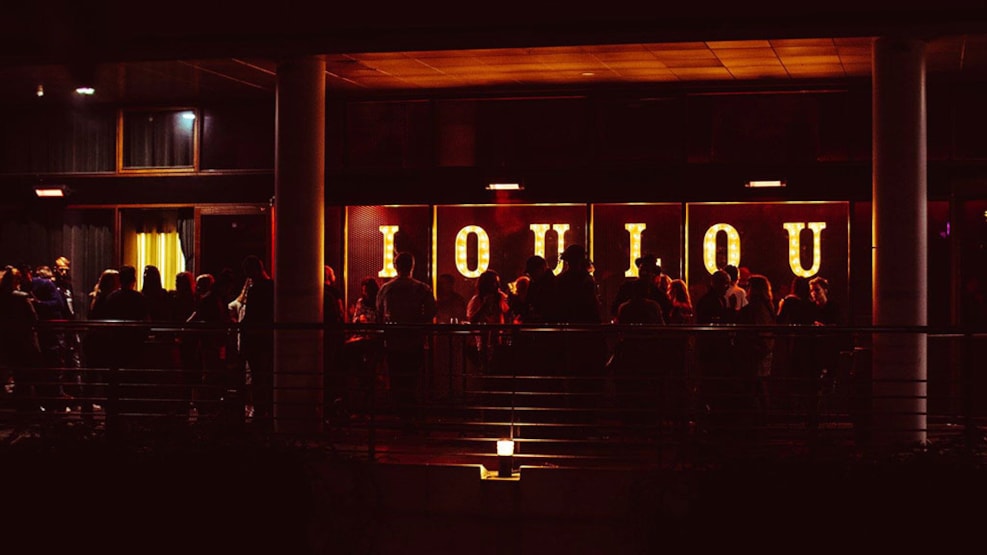 LOULOU
LouLou is a cocktail bar and night club; the new "flattered boy in class" in the Aarhusian nightlife. With a central location on Åboulevarden, you have the perfect location and the best starting point for a good night out.
With an age limit of 23+, LouLou is the place for the adult audience, and the cocktailbar has already become a popular go-to-venue among the Aarhusians.
Fashionable lounges, cocktails and an exciting dance floor
The decor is unique with fashionable lounges at different levels, while everything from flamingos to exotic flowers adorn the walls. In the ceiling above the dance floor hangs stylish incandescent bulbs, which makes the dance floor exciting and takes the mind into a French underground bar.
The cocktail menu is varied and the bartenders are dressed in stylish outfit with shirts and suspenders. They are ready to help and guide you so you can find your favourite cocktail, all of which is built of quality ingredients.
You can also book a table and let yourself be spoiled by LouLou's skilled hostesses. Here you can enjoy your friends' company in the cozy lounges, while the music, night and party flow.
Age limit +23
See what others are sharing on Instagram