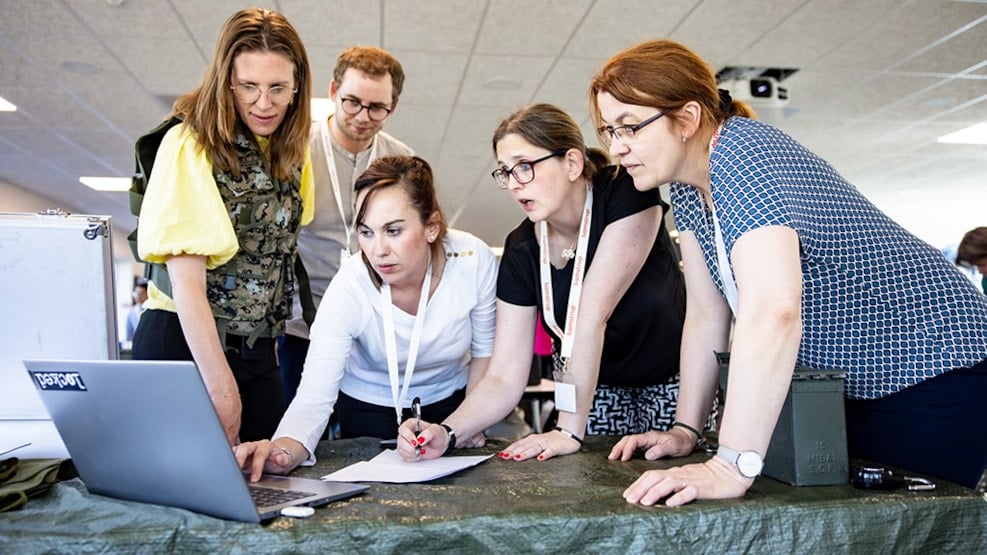 LOCKED Teambuilding
With LOCKED Teambuilding, you are guarantee a fun and challenging experience where you will have your collaboration skills tested.
LOCKED Teambuilding offers two captivating and challenging concepts: Unsolved and Bombsquad. Both concepts are carefully developed with the purpose of entertaining and challenging participants in an engaging manner.
Unsolved
The Unsolved concept is inspired by the crime series CSI and is based on a fictional murder case. Participants are divided into groups of 4-6 people, and each team is given access to a number of locked boxes, a suitcase, and a laptop, which you must use to solve the murder case and ultimately identify the murderer.
Bombsquad
The Bombsquad concept is inspired by the TV series "24." Just like in Unsolved, you will have access to a series of locked boxes, a suitcase, and a laptop, which you must use to defuse the bomb in time.
Practical Information
Unsolved and Bombsquad are designed to be mobile, which means LOCKED come to you and provide all the necessary equipment. These activities can be adapted to any location, making it possible to hold the event at, for example, the company's warehouse or in a meeting room, depending on your preferences.
LOCKED's concepts can be booked as a separate event or as a fun and different activity in the middle of a conference day or similar. The concepts are suitable for anywhere from 10 - 400 people.
See what others are sharing on Instagram