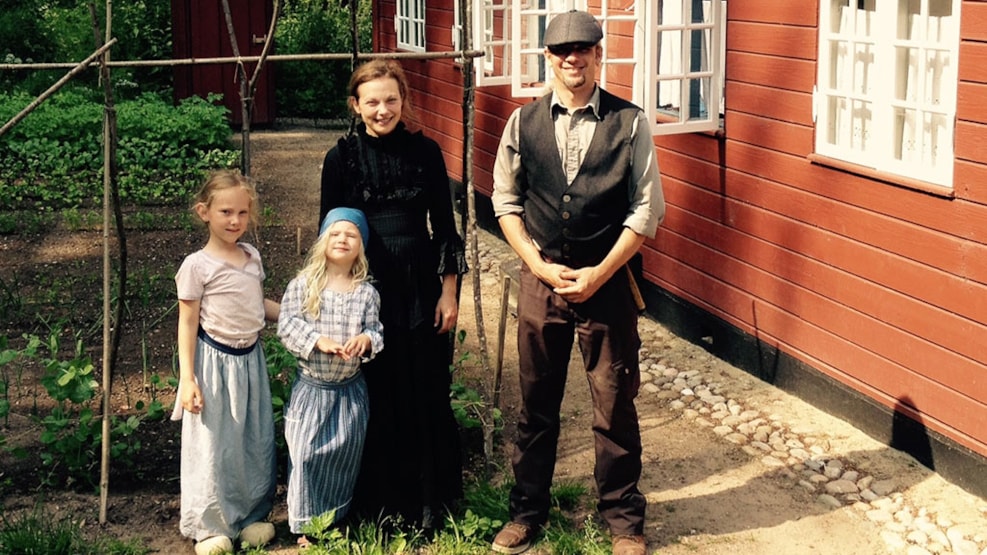 Live like a forest worker in 1930
Would you like to try living as a forest worker back in 1930 in a small worker's house in the woods? At Gammel Estrup, the whole family can sleep, live, and experience life just as the forest workers did almost 100 years ago - without running water, electricity, or mobile phones.
In the old manor forest called Lunden, near the manor house Gammel Estrup, there is a small forest worker's house where a family of five lived almost 100 years ago. The house is furnished with a small kitchen with a wood-burning stove, a living room, and bedrooms on the first floor.
Are you up for an authentic experience?
This is a very authentic experience. The forest worker's house is not equipped with either electricity or water. Therefore, meals must be prepared on the original old wood-burning stove, which is also the central source of heat in the small house.
You will have to chop wood, light the fire, and cook for yourself. Gammel Estrup will provide the ingredients so that you can prepare classic peasant dishes such as potatoes, eggs, bacon, and bread. In the evenings, the source of light will be kerosene lamps that need to be carried outside to the outhouse when you need to use the toilet.
Open house during the daytime
During the daytime, the forest worker's house is open to the public, which means you will need to be ready to welcome tourists and visitors who stop by. You will be provided with appropriate clothing for the time period.
Please be aware that the house is cold during winter, so it's important to bring warm underwear.
See what others are sharing on Instagram