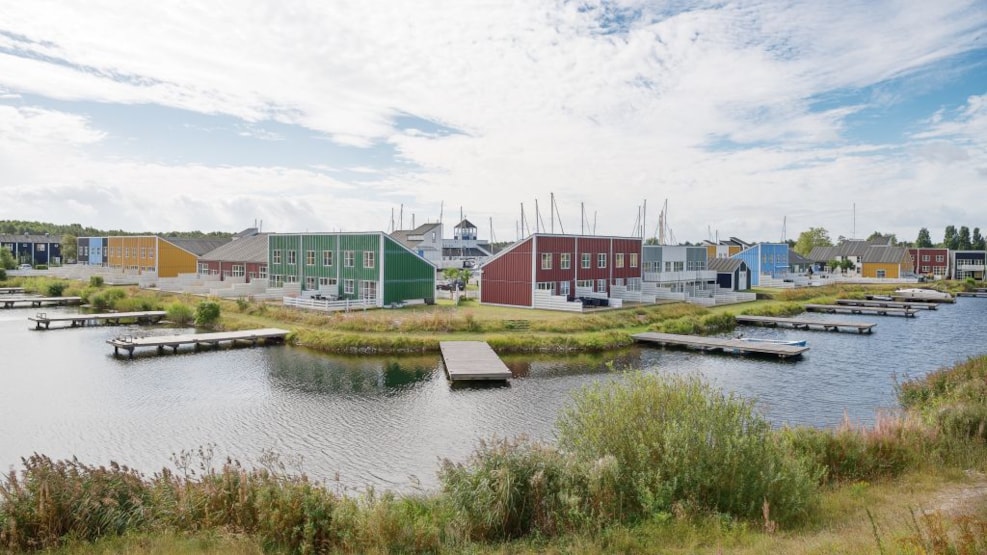 Green Experience
Landal Beach-Park Ebeltoft
Landal Beach-Park Ebeltoft is located right by the waterfront at Ebeltoft marina, and the holiday area exudes a cozy and romantic atmosphere reminiscent of southern Europe. All holiday accommodations are located almost directly by the water, with a truly fantastic view over the maritime harbor environment.
Landal Ebeltoft Beach-Park is located on seven islands in a marvellous marine setting surrounded by canals and very close to the beautiful Øer beach. The seven islands are situated in a peaceful lagoon separated from the ocean by a dam.
Activities in beautiful surroundings
Landal Beach-Park is attractive for year round vacation, all holiday houses have direct view of the water and boats can be moored by every lot. Landal Ebeltoft Beach-Park offers a variety of leisure activities for all ages. First and foremost you can do all kinds of water sports. You can travel to and from the Beach-Park in both big and small motor- and sailboats or explore the regions of Mols and Djursland with their many interesting bays and creeks in a canoe or kayak.
See what others are sharing on Instagram