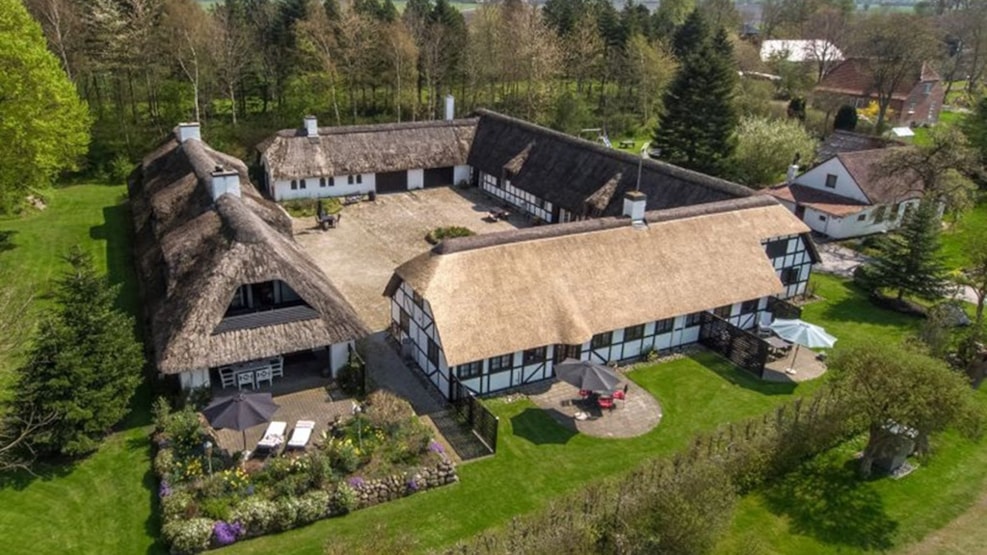 Ladefogedgaarden
In the scenic and serene Jutland you will find this beautiful farm. The historical "Ladefogedgaarden", which dates back to 1735 contains rooms and an apartment.
The property has 4 acres laid out as a park and surrounded by mixed forest, all for free enjoyment.
"Ladefogedgaarden" is located in Vejlby by Grenaa, a market town which offers a cosy square around the church, good shopping facilities, fast food and restaurants, and a harbour.
Close to the attractions
There are many attractions within approx. 30 minutes which are worth visiting: The Kattegat Centre, The Frigate "Jutland", The Glass Museum in Ebeltoft and the fishing port of Bønnerup where there is a rich assortment of fresh fish and salads. Moreover, there is Scandinavian Wildlife Park, Ree Park with savannah wildlife, and Djurs Sommerland – a large amusement park for the whole familiy.
Within 10 minutes you will find Grenaa Beach, which stretches for miles and has been prized the best in the eastern part of Jutland.
When seeking peace, tranquility, fresh air and lovely atmosphere, Ladefogedgaarden is definitely the place to be.