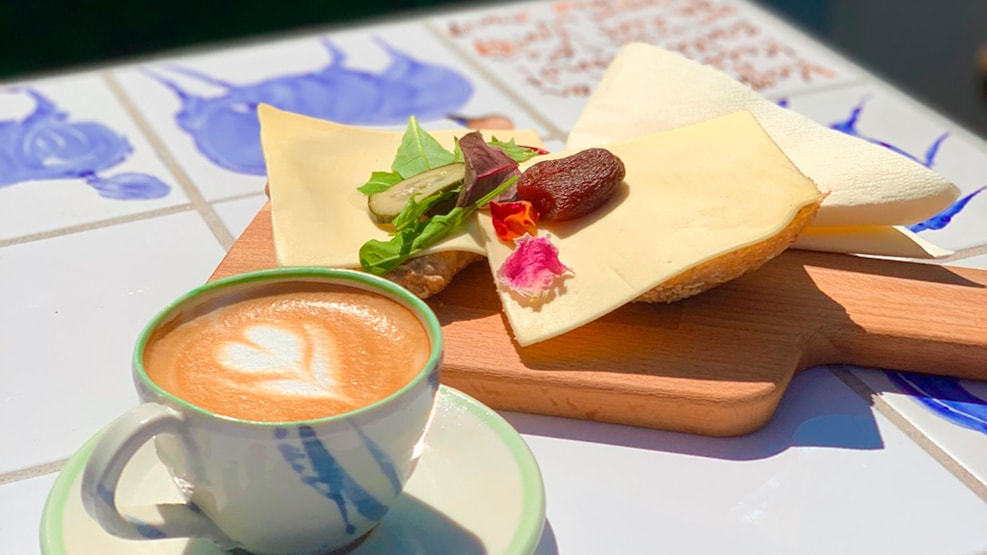 L'abacate Café
L'abacate Café is centrally located in Femmøller and very near to the beach. Here, the art of cooking intertwines with a passion for good food and authentic flavors. Their commitment is to provide a unique experience for food enthusiasts, blending tradition and innovation in every dish they serve.
Specializing in sourdough breads, each bite of their artisanal breads is a journey of flavors that harkens back to culinary roots. Their dedicated bakers use traditional methods to create breads that are true works of art - crispy crusts, soft interiors, and a flavor that is simply unparalleled.
Cakes and gluten-free options
For the cake enthusiasts, their selection covers a variety of irresistible options catering to every palate. From classics to the boldest choices, their sweets are made with the finest ingredients, care, and a sprinkle of creativity.
They understand that each individual's diet is unique, which is why they offer gluten-free options that don't compromise on taste or quality. Their main dishes are thoughtfully prepared to deliver an explosion of flavors in every bite, reflecting our passion for refined cuisine.
Sandwiches and pizza
Furthermore, L'abacate Café have an array of sandwiches and pizzas that combine fresh and delicious ingredients, meticulously assembled to satisfy your cravings.
For those on the go, they offer a "take away" option. Now you can savor the exquisite dishes wherever you are. Just place your order, pick it up at the cafe, and take a piece of L'abacate Cafe with you to enjoy in the comfort of your own space.
At L'abacate Cafe, they are committed to offering a culinary experience that goes beyond the ordinary. Whether for a full meal, a quick snack, or a sweet indulgence, they look forward to welcoming you to the cafe and sharing the best of cuisine with you.
See what others are sharing on Instagram