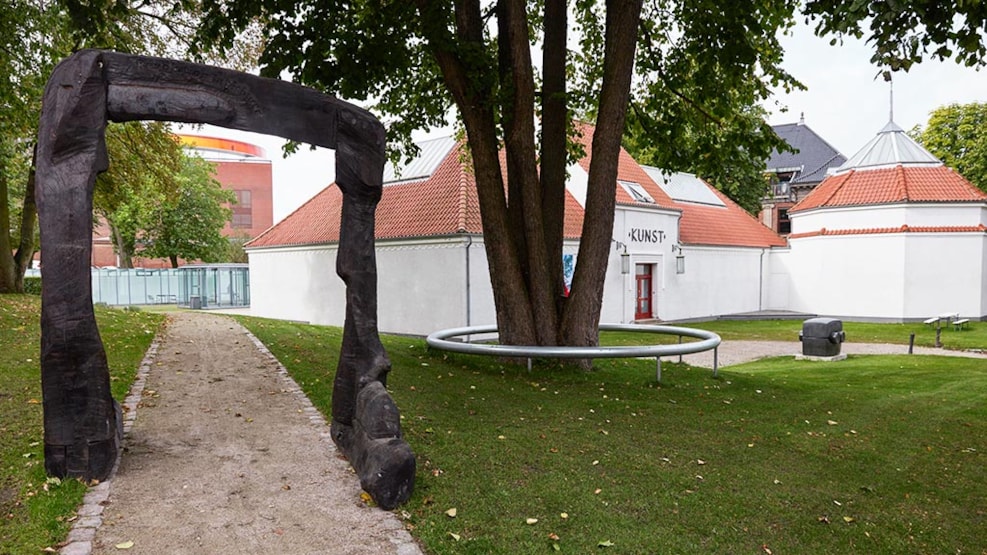 Kunsthal Aarhus
Kunsthal Aarhus is, with light and spacious exhibition halls, one of Denmark's largest and most beautiful exhibition venues for contemporary art.
Contemporary Art and Urban Atmosphere
With over 1000 square meters of gallery space, Kunsthal Aarhus is a modern, free exhibition venue in the heart of Aarhus. The art hall showcases both new trends and established artists in Danish and international contemporary art, presenting a diversity of works ranging from paintings and sculptures to video art and installations.
But Kunsthal Aarhus is much more than a gateway to contemporary art. Its location in the urban city center, the courtyard with the surrounding park, and the distinctive building, characterized by its beautiful, well-lit galleries with high ceilings, make the art hall worth a visit.
One of the Oldest Art Halls in Europe
Founded in 1917, Kunsthal Aarhus is one of the oldest art halls in Denmark and Europe. The building was originally designed by architect Høeg-Hansen and later expanded, especially by C.F. Møller architects in the 1990s and 2000s, to reach the form it has today.
See what others are sharing on Instagram