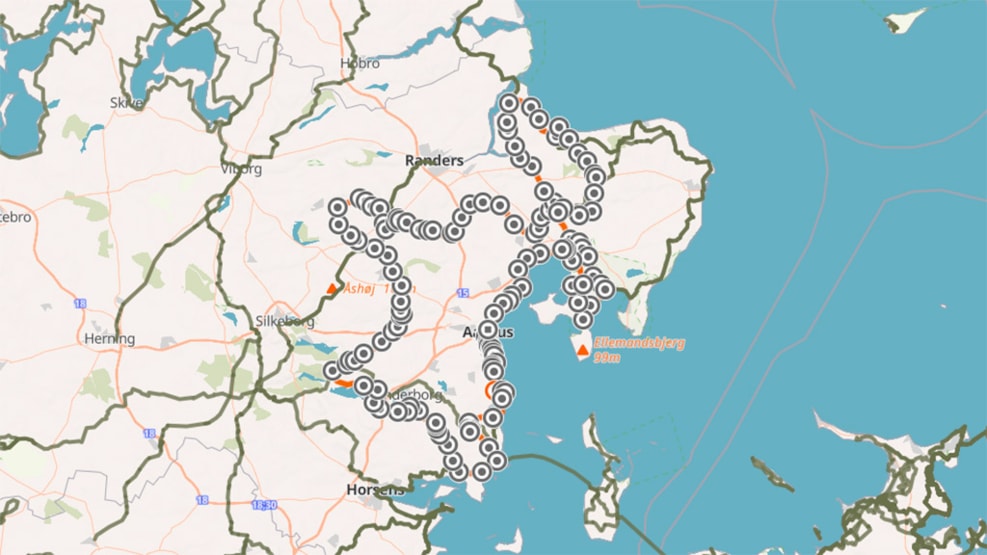 Kulturringen - Culture by Bike
The bicycle route Kulturringen will lead you through Danish culture which is located in beautiful and varied landscapes with roaming hills, lakes, ocean, forests and streams. Experience castles, museums, ruins, charming fishing villages and much more.
Kulturringen (The Culture Ring) is a bicycle route in East Jutland. Kulturringen's route is divided into 20 stages which can be seen in the Bicycle Guidebook "Kulturringen - Culture by Bike".
Danish culture
With help from the bicycle guide, you can explore Danish culture and cultural heritage side by side with beautiful nature and exciting local areas from the smallest villages to Aarhus, which is the largest city on the route.
The route is 540 kilometers and runs through 7 municipalities in East Jutland. You can bike the entire way or use public transportation to jump on and off and put together the perfect trip depending on interests, abilities and needs. Chose between children friendly and eventful stretches or focus on stretches that requires strong biking legs.
The bicycle guidebook "Kulturringen - Culture by Bike" in East Jutland
The guidebook, which is available in English, recommends and guides to the different stages and attractions on the route, such as museums, local farm shops, service facilities and beautiful nature areas. Maps in the book will guide you on your way.
See the guidebook here or on a digital map here.