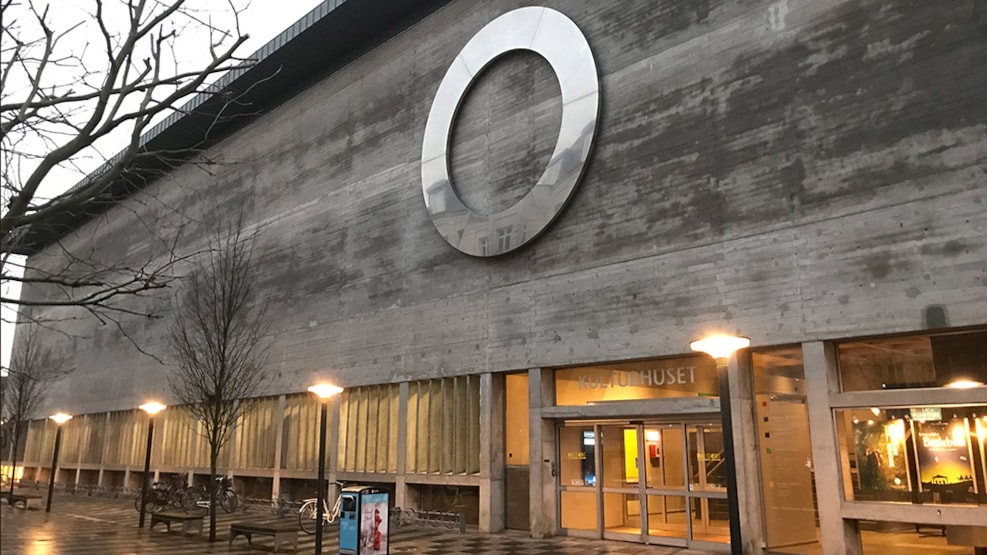 Kulturhuset (The House of Culture)
Kulturhuset holds the main library of the neighbourhood of Randers in the ground floor, the Museum of Culture History on the first floor and the Art Gallery of Randers on the second floor. The building contains an elevator. Kulturhuset consists of three buildings joined together.
Facing Østervold is the original main building of Randers Tekniske Skole (Randers Technical School), a red-brick building erected in 1891 from the drawings of architect J. P. Jensen Wærum. In 1937, another building was extended to this building by architect I. P. Hjersing. But what most people ordinarily conceive as Kulturhuset is architect Flemming Lassen?s characteristic, square concrete building erected in 1964-69. The entrance is decorated with Viera Colaro's beautiful sculpture "The Ring" from 1997.